Anatomy of an Intelligent Content and Audience Strategy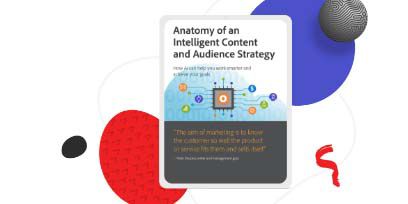 Using personalisation and segmentation in your marketing approach is a no-brainer, but when it comes to scaling the effort...things tend to get a bitmore challenging. This is where realising the benefits ofusing AI and machine learning capabilities will help you and your team work smarter —predictive content and predictive audiences are just two of the user-friendly AI capabilities built into Marketo Engage that guarantee marketers less manual labour, higher engagement, and a greater ability to test and optimise programmes.
This infographic will illustratewhy AI is the easiest and most efficient way to implementyour content and audience segmentation strategyand reap the benefits of your efforts at scale.
Please share some contact information to download the Infographic