A personalised shopping experience that's music to their ears.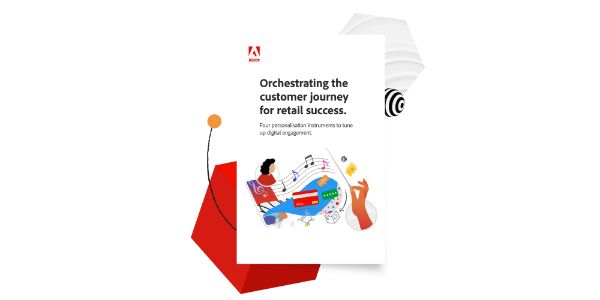 Hitting the right note at every twist and turn along the customer journey is challenging – until you have the right instruments. Read Orchestrating the Customer Journey for Retail Success to learn how to: 
Manage personalised content 
Create a unified view of each customer 
Make data and insights actionable 
Get the guide. 
Adobe, the Adobe logo, Creative Cloud, and the Creative Cloud logo are either registered trademarks or trademarks of Adobe in the United States and/or other countries. All other trademarks are the property of their respective owners.
© 2023 Adobe Inc. All rights reserved.