Why Adobe Commerce is Better on the Cloud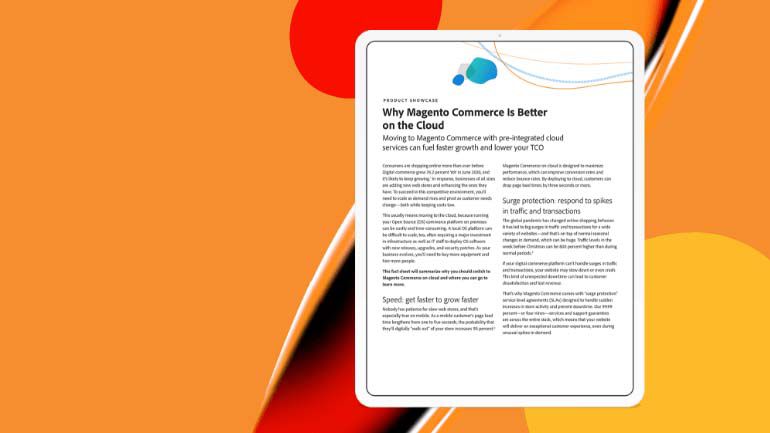 Digital commerce grew 76.2 per cent YoY in June 2020 and it's likely to keep growing. As consumer traffic and transactions increase, businesses are adding new web shops and refining ones they already have in place.
It's a competitive time for eCommerce. Success rests on your ability to scale as demand rises and customer needs change — all while keeping costs manageable.
Discover our cloud-based eCommerce solution. Download our infosheet and learn why moving to Magento Commerce with pre-integrated cloud services can simplify your technology stack, accelerate growth and reduce your TCO.
Please share some contact information to download the Infosheet