Automotive Dialogues: Driving CX
Session 3: Creativity in Motion. Driving future success through creative design.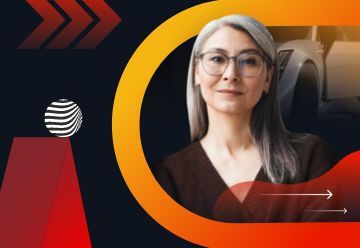 How self-driving cars, personalization and digital design are changing the future for OEMs.
Can brands benefit from the radical new technologies that are redefining the driving experience?
Digital innovations such as augmented and virtual reality, and the metaverse are combining with self-driving cars to fundamentally change how we interact with our customers and how our customers interact with our cars. 
In this exclusive video session we discuss: 
 
How to drive innovation while preserving tradition. 
Vehicle design vs software design.
What are the biggest opportunities for OEMs in the digital experience space?
What new in-car innovations will become the norm?
 
Register now to watch the full video session (session length: 26 mins).
Join Jan Borgwardt as he speaks with Scott Belsky and Benjamin Nawka to get their unique insights on the challenges and opportunities this shift in consumer experience presents to automotive manufacturers.

Benjamin Nawka
Head of Design
Daimler Truck Asia

Scott Belsky
Chief Strategy Officer
EVP Design & Emerging Products
Adobe

Jan Borgwardt
Principal Automotive & Lead Central Europe Adobe Digital Strategy Group