Adobe WORKFRONT PROFESSIONAL SERVICES
Pre-engagement preparation
The Adobe Workfront professional services team is here to provide guidance and support to ensure successful implementation.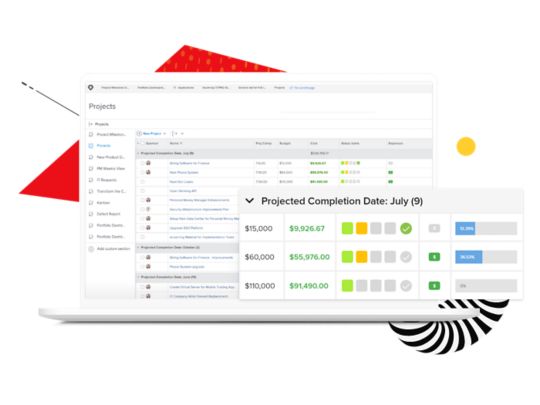 Welcome to Adobe Workfront.
Our professional services team looks forward to partnering with you on your Workfront implementation. As we gear up, your team can prepare by following the three simple steps below. We are excited to get started.

Consider who will be on your core team.
Selecting the right people for your core team is important to implementation success. You can get details on each team members' involvement in The Core Team Guide found below, but here's a quick overview.
Core team members are the primary points of contact for Workfront during implementation.
Core team members are responsible for the following:
- Actively participating in the implementation — including working sessions with your Workfront consultant.
- Driving daily work toward weekly milestones.
- Ensuring your end users are educated and supported.
- Executing a change management plan. This includes letting your end users know that Workfront is coming and that the value of Workfront is understood.
- Completing the assigned on-demand training courses.

If your team or department is joining an existing active instance of Adobe Workfront, it is important to include your Global System Administrator on your core team. This will ensure governance alignment across your organization.
Gather your pre-discovery documentation.
Providing your Workfront consultant with documents outlining your work processes will help them make the most prescriptive recommendations out of the gate. Please keep in mind, document compilation is intended to be a light lift. If you don't have this documentation, don't spend time creating it. Your Workfront consultant will guide you using our best practices recommendations, even if your team is defining your processes for the first time.

The following documentation is the most helpful:

Process diagrams and flow charts - Having your processes visually mapped out can give us a good understanding of how your team works today.
Sample intake forms - How does work come into your team? If you have a formalized process with a request or intake form, we'd love to see an example. However, if work comes in informally — through email, ad hoc phone calls, or another way — just let us know.
Sample project templates - Does your team manage work using project plans? If so, please share some samples that showcase key projects that your team executes.
Sample reporting - Does your team have key business metrics that you work toward? Do you report on these key metrics on a weekly, monthly, or quarterly basis? Samples of recurring reports gives us an understanding of the data that we should be capturing for you in Workfront and of the automated reports we need to generate to support your team's work.

Prepare for week one of your Workfront engagement.
Our Workfront services team is looking forward to partnering with you. Below are things to do to prepare for your implementation. If you have any other questions, please reach out to your Account Executive and they will make sure you have everything you need to be ready.

Review the sponsor videos provided by your Workfront project manager prior to our "planning call." - These videos cover details about your Workfront implementation team, implementation schedule, the role of the sponsor, assembling your core team, and more.
Grant the Workfront implementation team access to your instance of Workfront. - This helps the team set up their profile and perform some pre-configuration steps to make sure we hit the ground running.
Schedule and hold a planning call. - Meet with your Workfront Project Manager to schedule out your implementation with week by week sessions and our targeted launch date.
Schedule and hold your welcome call. - During this call we introduce your core team to your implementation consultant, review your project timeline, go over objectives and training, and go through an initial discovery with your Workfront consultant.
The Adobe Workfront Core Team Guide outlines best practices for establishing your core team. It provides a sample implementation schedule and details on the roles, responsibilities, skills each team member should have, as well as the expected level of effort.