How Customer Education can help business growth for evolving times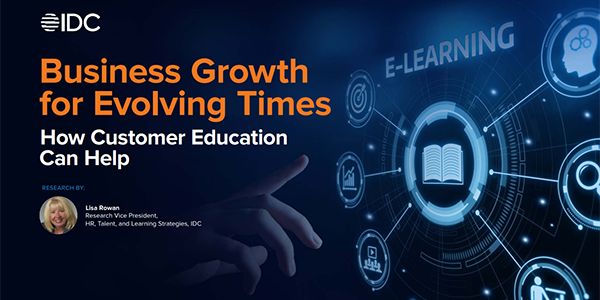 ---
Today's business climate presents challenges both new and old. The world of business has truly turned to operating globally around the clock. The velocity of technical innovation is increasing, and businesses struggle to keep up. In this environment, it has become more important for businesses to keep pace with the needs of the customer and be ready to deliver to meet everchanging requirements.
Customer education can help achieve these goals. In addition, well-informed customers are more apt to become repeat customers with a higher level of satisfaction and engagement. To learn more, complete the form.
Please share some contact information to download the whitepaper.