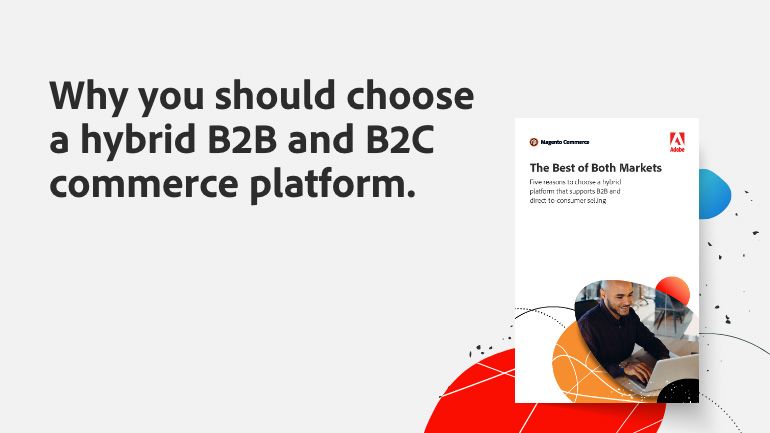 Five Reasons to Go Hybrid with Your eCommerce Strategy
With online B2B purchases hitting $9 trillion in 2019, the lines between B2B and B2C continue to blur. As B2C companies deploy wholesale storefronts, their B2B counterparts are embracing direct-to-consumer sales.
Empower your business with the best of both approaches. The Best of Both Markets outlines five reasons why hybrid eCommerce approach can deliver a powerful competitive advantage, including:
Simplifying operations with one platform which integrates your CRM, ERP, and other systems
Separating yourself from the competitive pack with a diversified business model
Creating a customized B2B buying experience so good it feels like B2C
Futureproofing for new revenue streams, even if you aren't selling today
Unifying inventory management while customizing product offers for B2B and B2C buyers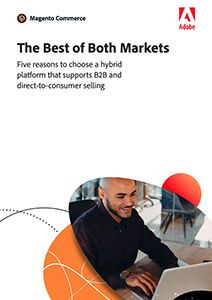 Please share some contact information to get the eBook.