Microsoft Dynamics ERP and Adobe Commerce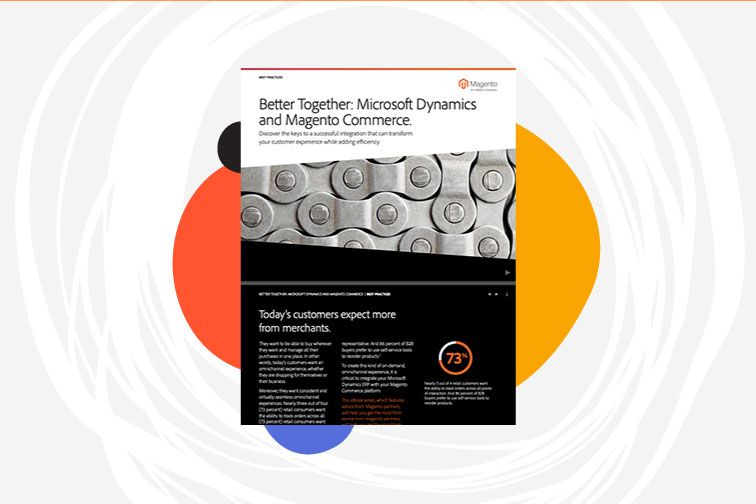 How a successful ERP integration transforms your customer experience and increases efficiency
Considering connecting Magento Commerce with your Microsoft Dynamics ERP system? Your business and customers will benefit from more timely and accurate information.
More than 70 percent of customers want to track their orders across all points of interaction, but your integration is only as good as your requirements. Thoughtful planning and aligning with the right partner are keys to a high-ROI integration.
This best practice eBook, featuring in-depth advice from Magento partners Absolunet, eBridge Connections, i95dev, and Visionet, will help you get the most from your integration and avoid common mistakes.
Avoid these ERP Integration Mistakes
Why a successful omnichannel strategy requires integrated ERP and eCommerce systems
How to map your data across platforms and ensure proper workflows are established
Tips for thinking long-term and establishing high-value integration requirements to guide your project
Infrastructure, fraud-prevention, and customer service scenarios to consider when closing the loop between your ERP and commerce platforms
Get the free ERP systems download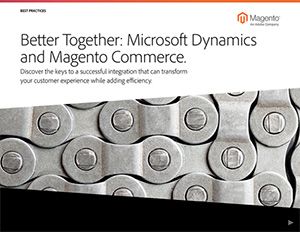 Please share some contact information to download the guide.