Jumpstart Your Account-Based Marketing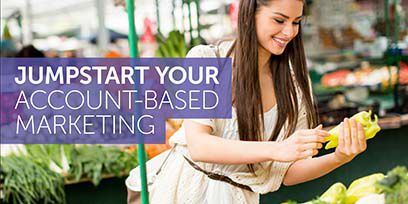 Account-based marketing (ABM) is an alternative to traditional demand generation strategies and is a strategic approach to lead generation in which your time and resources go into targeting a key group of specific accounts with orchestrated campaigns personalized to those accounts.
ABM targets high-yield accounts that are often considered a better fit for your products or solutions. These accounts are likely to generate more revenue, and often have other strategic significance, like helping to penetrate new territories or influence a market.
Download this ebook, Jumpstart Your Account-Based Marketing, to learn about:
How to get started with ABM
Setting goals and establishing analytics
What you need to plan ABM campaigns
How to implement ABM campaigns
Please share some contact information to download the eBook