Take a targeted approach.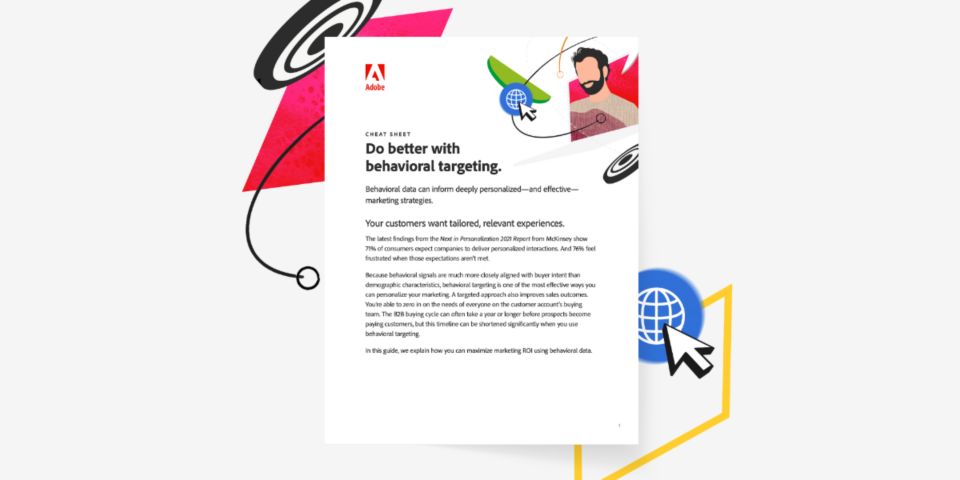 ---
76% of consumers feel frustrated when their expectations for a personalized experience aren't met, according to a 2021 McKinsey report. Use our cheat sheet to create more personalized, targeted experiences through behavioral data.
 In this cheat sheet you'll discover: 
Common forms of behavioral data
Five ways to empower your behavioral data    
How to best engage target accounts
Please share your contact information to get the guide.