Give your customers more ways to pay—and yourself more peace of mind.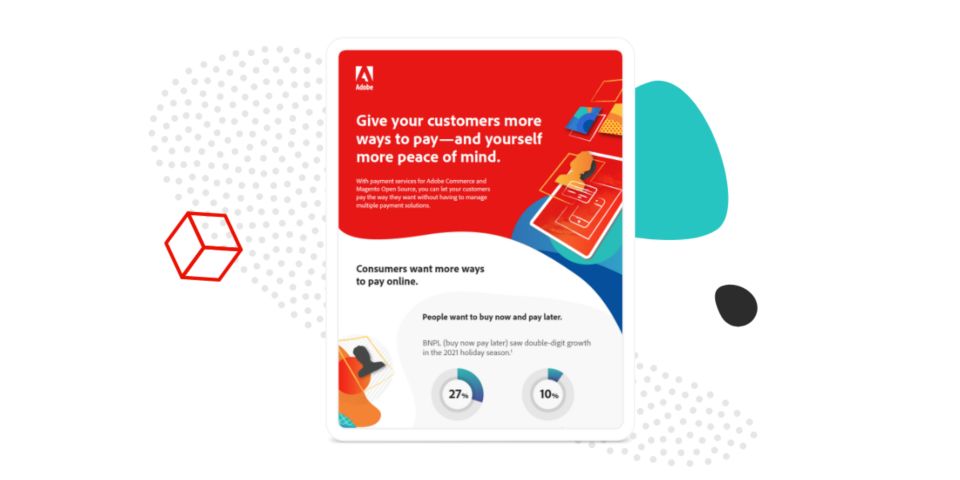 ---
With payment services for Adobe Commerce and Magento Open Source, you can let your customers pay the way they want without having to manage multiple payment solutions.
Our latest infographic shines light on:
✓ What payment methods consumers want to pay online
✓ Why online shopping carts get abandoned
✓ How our newest payments offering is centralized
✓ Offer payment methods to your customers, backed by two trusted brands
Fill out the form to view the infographic.
Please share some contact information to download the infographic.