ADOBE COMMERCE & ADOBE EXPERIENCE MANAGER SITES
Personalised digital experiences for your customers, speed and agility for your delivery.
With Adobe Commerce and AEM Sites you can unlock true personalisation and manage and deliver exceptional experiences supported by cutting edge tools and industry-leading AI. 
Discover the two solutions that integrate to transform your customers' digital experience.
Bringing together Adobe Commerce and AEM Sites empowers you to sell to people, not datapoints. Easily tailor and deliver meaningful and personalised content that drives engagement while utilising tools that simplify and enhance online buying experiences.

Build and deploy web experiences quickly with common developer tools, and deliver content at a moment's notice with world class headless architecture. 

Unleash Growth Potential:
Streamline solutions, automate workflows, and elevate customer experience for maximum viability and ROI.

Personalisation at scale:
Reach customers across an ever expanding network of touchpoints and quickly incorporate new technologies when required. 

Deliver exceptional experiences with confidence, safe in the knowledge that the solutions you have in place are integrated, reliable, and effective.
Combine the powers of Adobe Commerce and Experience Manager Sites to unleash personalised commerce that is better, faster, and more connected.
Agility and simplicity, all in one place.
Create content with consistent messaging at speed with generative AI and then deploy web experiences quickly with common developer tools, flexible modern frameworks and decoupled architectures to reach the right customer with the right content for them.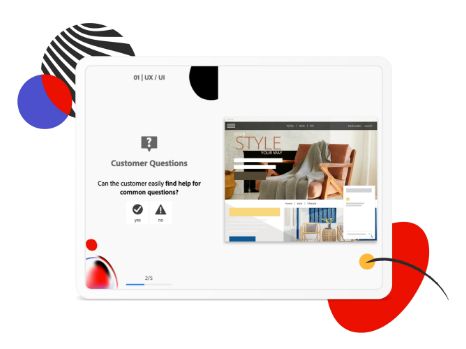 Manage content, inventory, digital channels, and experiences – all from one place.
Create and manage everything from the look and feel of your websites to what currencies you accept with accessible tools and harness automation and AI to do the heavy lifting and drive higher conversion rates.

"We wanted to create a user-friendly digital ecosystem for spare parts, merchandising items, and providing certificates for our business and private customers. The e-commerce site needed to support customers who wanted targeted search as well as those casually browsing for spare parts." 
Jens-Uwe Siebert / K-GVO-LC/4 / Program Manager and Project Manager, Volkswagen Classic Parts
Find out more about how Adobe Commerce and AEM Sites can transform your digital experiences.