Audience-centric marketing based on insights, data and automation.
Form a deeper understanding of your audience to increase engagement, nurture leads and generate sales.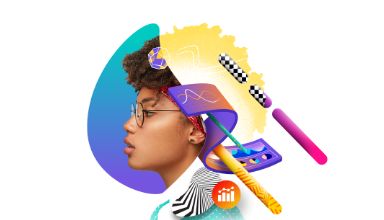 ---
Building a strong lead generation strategy is a prerequisite for impactful marketing with measurable results. 
Why? Because lead generation allows you to reach more people, provide more opportunities for sales to grow your customer base and ultimately generate more revenue for your business.

But bringing in high-quality leads isn't a straightforward task - and it requires first forming an in-depth understanding of your audience. What are they interested in? Which channels do they use? What terminology will resonate with them the most?

Getting the basics right from the outset will give you the best springboard from which to plan your messaging, social media activity, email campaigns and sales engagement.
And this is where data can help. Leveraging insights to gain a deeper understanding of your audience will ultimately improve your marketing and drive better results.

In this guide, we take Lead Gen right back to basics and provide actionable steps to:

Build your key personas using data and insight.

Use persona insights and information to structure your messaging to engage, convert and nurture.

Enable your sales team to have warm, informed conversations to give them the head start they need.  
Download the guide to discover how you can leverage insights to deliver audience-centric marketing that engages leads, nurtures prospects and generates sales.