Empower AI-driven content creation across all your teams.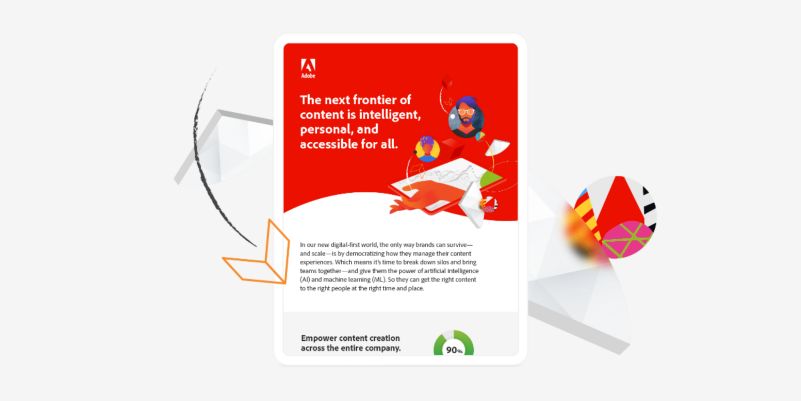 Artificial intelligence (AI) and machine learning (ML) are powerful tools. And when you put them in the hands of your entire company, the possibilities are endless — which is exactly what you need to grow in a digital-first world.
In this infographic, you'll learn:
How to use AI and ML to deliver personalized content across all channels
The business impact of crowdsourcing content and democratizing content experience management
How companies like Pitney Bowes reduce operating costs and increase conversion 
Adobe, the Adobe logo, Creative Cloud, and the Creative Cloud logo are either registered trademarks or trademarks of Adobe in the United States and/or other countries. All other trademarks are the property of their respective owners.
© 2023 Adobe Inc. All rights reserved.