Financial services digital trends for 2022.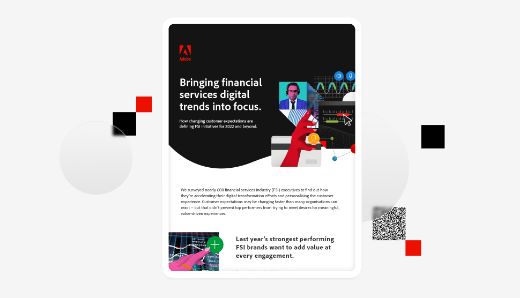 Financial services firms are very aware of future challenges to meet customer expectations, which is why top performers are leaning into digital offerings to deliver better experiences.

Read Bringing FSI Digital Trends Into Focus to learn why agility, innovation, collaboration, talent and diversity are 5 key metrics FSI companies are using to help them exceed customer expectations.
 
Fill in the form to view the infographic.  
Adobe, the Adobe logo, Creative Cloud, and the Creative Cloud logo are either registered trademarks or trademarks of Adobe in the United States and/or other countries. All other trademarks are the property of their respective owners.
© 2023 Adobe Inc. All rights reserved.