Forge new retail experiences with intelligent content.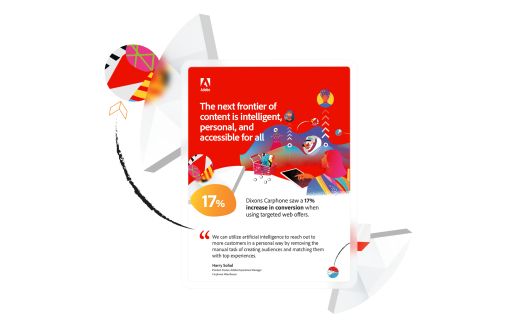 Check out our infographic The Next Frontier of Content Is Intelligent, Personal, and Accessible for All to learn how retailers are transforming content with AI and machine learning to: 
Deliver personalised content faster 
Dynamically adjust content 
Streamline the entire content experience 
Fill in the form to get the infographic. 
Adobe, the Adobe logo, Creative Cloud, and the Creative Cloud logo are either registered trademarks or trademarks of Adobe in the United States and/or other countries. All other trademarks are the property of their respective owners.
© 2023 Adobe Inc. All rights reserved.