Building trust boosts the box office and more.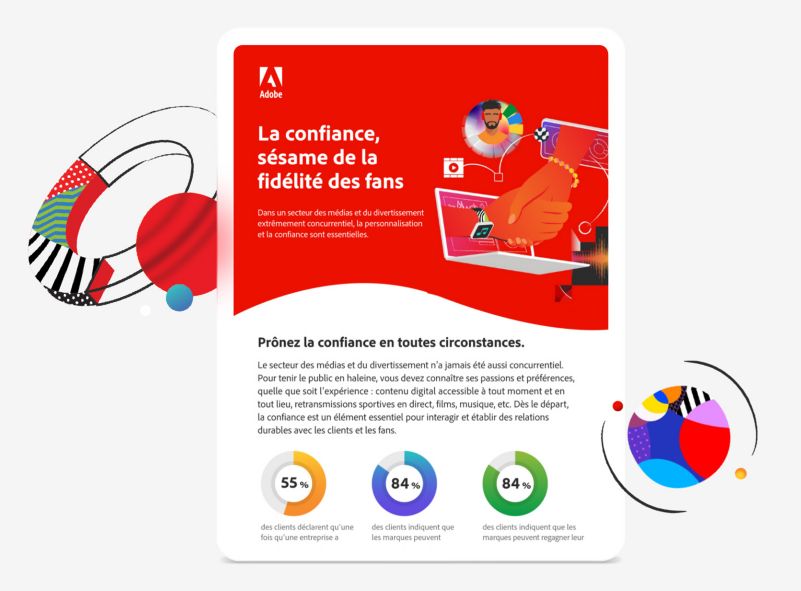 We recently asked 12,000 consumers and 2,000 digital leaders what it takes to earn trust today. To spotlight how these findings impact media and entertainment brands, view the infographic Trust – The Ticket to a Lifetime of Fan Loyalty and learn why:
Trust is amplified with transparent data management.
Fans and consumers want privacy and more personalised experiences.
Brands need insights to deliver moments that matter.
 
Please share your contact information to view the infographic.
Adobe, the Adobe logo, Creative Cloud, and the Creative Cloud logo are either registered trademarks or trademarks of Adobe in the United States and/or other countries. All other trademarks are the property of their respective owners.
© 2023 Adobe Inc. All rights reserved.