Marketo Mobile Engagement Demo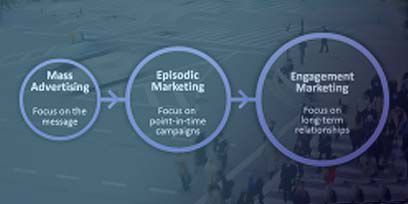 With Marketo Mobile Engagement, delivering a compelling mobile experience for your customers is easy. You can now engage with your customers across all channels, including mobile, by listening and responding to specific behaviours.
Join Director of Product Marketing at Marketo, Mike Berger and Product Manager, Ei-Mang Wu, as they give you a deep dive into how Marketo Mobile Engagement can help you to connect with your customers on every channel.
In this demo, you'll learn:
Why you can't ignore mobile as a channel any more
How to deliver timely and relevant messages to your customers on their mobile device
How to create cross-channel campaigns that respond to your customer's actions
Please share some contact information to download the Webinar