Adobe Experience Cloud products
Adobe Experience Cloud provides the most comprehensive set of applications, capabilities and services specifically designed to address today's need for personalised customer experiences at scale.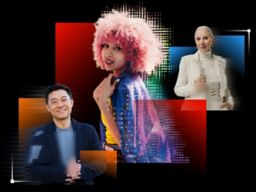 Catch up on the 2023 digital trends.
Learn why a creative approach will help you to keep up with the ever-changing needs of customers and how it's done in the 2023 Adobe Digital Trends report.

Our centralised data foundation that collects, standardises, governs, applies AI insights and unifies data in order to offer thoughtful and relevant customer experiences across Experience Cloud.
Our AI and machine learning technology helps you to understand, measure, create and deliver personalised customer experiences at scale.