Build a digital foundation with Adobe.
Build a digital foundation with Adobe.
We help you to build a customer-focused digital transformation on a foundation of content, data and AI — so you can create individual customer experiences at scale.
The advantage of a strong foundation
A strong digital foundation helps you to connect content and data to deliver the experiences customers expect and is composed of powerful core technologies, including a content management system (CMS), an analytics engine and AI. Here's why a digital foundation is so valuable:
It's built with products that communicate and work together, uniting marketing teams to collaborate on and track customer interactions from start to finish.
It breaks down barriers to make it easier to learn about audiences and interests, so you can engage them with relevant experiences across channels.
It operates in the cloud, supports traditional and emerging channels and speeds deployment with prebuilt connectors and frameworks.
The blueprint for a strong digital foundation
Whether you're starting out on your digital transformation journey or you're ready to take your business to the next level, we've built the technology that will get you where you're going. 
Create and manage content
Create and manage content
Start with content management
Create, publish and manage content quickly with a CMS that lets you deliver content across channels and start gathering data to refine the process.
---
Create individual experiences for each customer, no matter how complex your audience base is, with a cloud-native solution that offers scalability, security and agility.
---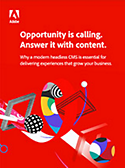 Discover why a headless CMS is essential for delivering experiences that grow your business.
Collect data from all your multichannel and cross-device analytics with a powerful analytics engine that tracks interactions so you can offer relevant experiences to every audience segment.
---
Pick up on hidden patterns in your customer data with a journey analytics tool that helps you to transform your data into insights at scale to get a clearer picture of what to do next.
---
Smooth journeys are built on strong digital foundations
According to Econsultancy's 2020 Digital Trends report, marketers are making the customer journey a top priority for 2020, followed closely by targeting and personalisation. Download the full report to learn why.

Improve customer experiences across websites, single-page apps, mobile, email, offers or more with an optimisation tool that lets you test and hone experiences for higher conversion rates.
---
Evolve with personalisation
Deliver the best experience to every customer with a personalisation tool for all channels that lets you test and target automatically and at scale.
---
Connect your marketing systems with a robust data platform that connects all your data from all your sources to create unified profiles you can act on in real time.
---
Evolve with a single system
Bring your marketing and IT teams together on the same technology and platform to power your digital foundation with a united front that meets the needs of even millions of customers.
---
Gartner names Adobe a Leader in its 2023 Gartner® Magic Quadrant™ for Digital Experience Platforms report for the 6th year in a row.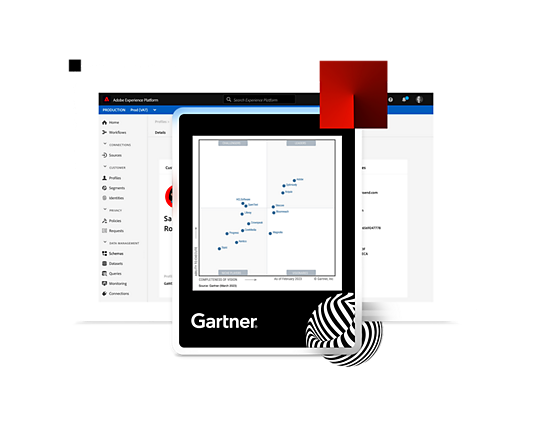 These customers built their digital foundations with Adobe