Bereik je klanten op de plek waar ze zijn met real-time trajectorkestratie.
Als je klanten benadert op basis van recente acties of contextuele wijzigingen zoals verandering van geolocatie, wordt je marketing een stuk relevanter.
Adobe Journey Optimizer biedt alles wat je nodig hebt om momentspecifieke interacties te triggeren en echte, betekenisvolle relaties aan te gaan.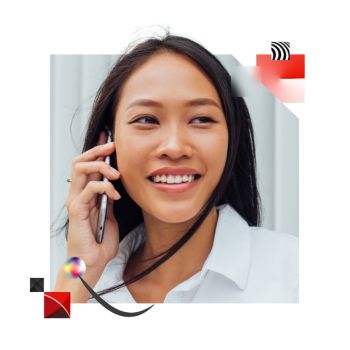 Kijk hoe real-time trajecten werken.
Adobe Experience Platform-locaties en -services
Voeg de Adobe-geolocatieservice toe om locatiebewustzijn in te schakelen in je mobiele app, zodat Journey Optimizer berichten kan triggeren op basis van de afstand tot een beacon of geofence.


Real-time klantprofiel
Bepaal de volgende stap in het klanttraject op basis van het real-time klantprofiel, dat is gebaseerd op 360-gradendata van de klantervaring.
 
Real-time signalen
Luister actief naar real-time signalen uit externe databronnen en trigger de beste alternatieve acties voor elke klant op basis van individuele trajecten.
Trajecten ontwerpen
Maak complete trajecten met meerdere stappen voor individuele klanten of doelgroepen die in real-time worden bijgewerkt op basis van klantsignalen of andere livesignalen.
Streaming segmentatie
Werk klantprofielen bij en verplaats ze dynamisch tussen segmenten wanneer real-time data beschikbaar komt.
Kom meer te weten over de geavanceerde orkestratie van klanttrajecten met Journey Optimizer.