Geavanceerde journey analytics
Breng de hele levenscyclus van de klant in kaart, ontdek hoeveel klanten er in elk stadium zijn en waar hun interacties plaatsvinden en identificeer direct knelpunten om sneller deals te sluiten.
---
Stroomlijn je proces van lead tot omzet om meer inzicht in je klanten te krijgen.
Een lineair klanttraject bestaat niet meer. Sommige klanten kunnen bij het eerste contactpunt worden geconverteerd, terwijl anderen een aantal keren door de funnel moeten zigzaggen voordat ze tot aankoop overgaan. Door de betrokkenheid in elk stadium van het traject te meten kun je de marketing en verkoop helpen om elke klant vast te leggen wanneer deze klaar is om te kopen.  
Adobe Marketo Engage toont je het hele klanttraject en biedt je de mogelijkheid om de data van je lead- en accountprogramma's uit alle levenscyclusstadia te koppelen, zodat je kunt vaststellen hoe efficiënt klanten de funnel doorlopen. Daardoor kun je fases met lage conversiepercentages opsporen, zodat de verkoopafdeling kan ingrijpen of je de content kunt bijwerken. Bovendien kunnen de marketing- en verkoopafdelingen hun taken coördineren dankzij gedeelde data en inzichten om te zorgen dat er geen klanten buiten de boot vallen.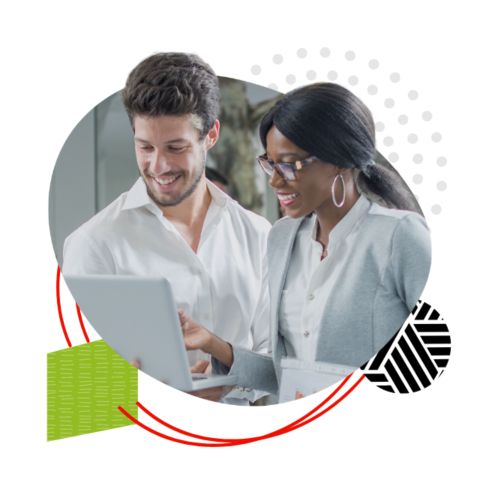 Kijk hoe deze functie werkt.
Ontwerp eenvoudig levenscyclusmodellen voor je klanten met de gebruiksvriendelijke modelmaker, sjablonen, aangepaste modellen en kloonfucties voor modellen.
Maak rapporten om te zien hoeveel klanten er in elk stadium zijn, zodat je de funnel tijdens een periode kunt bijhouden en identificeer knelpunten voordat ze een probleem worden.
Analyse van invloeden voor verkoopkansen
Bekijk afzonderlijke verkoop- en marketingcontactpunten per verkoopkans in chronologische volgorde om klanten verder te brengen in hun traject.
Bekijk een visuele weergave van alle contactpunten per contact en type verkoopkans om de impact van de marketing te tonen, ongeacht of er een rol aan het contact is toegewezen in het CRM-systeem.
Integraties voor levenscyclusmodellen
Koppel data van levenscyclusmodellen aan advertentieplatforms en optimaliseer je uitgaven.
Voer automatisch je conversie en stadiumdata in Google AdWords en Facebook Ads in om te zien waar gekwalificeerde leads, kansen en gesloten deals plaatsvinden.

Fasen, stadia en overgangen
Leg elk klanttraject vast met fasen, stadia en overgangen van levenscycli om zowel lineaire als niet-lineaire succespaden te maken.
Houd de hoeveelheid klantverkeer in elk stadium bij en automatiseer de overgangen tussen de fasen.
Visualiseer de stroom van klanten en de tijd die ze gemiddeld in elk stadium doorbrengen alvorens door te gaan naar het volgende stadium.
Onderzoek het hele dealpad met snelheidsmetingrapporten per stadium.
Bekijk elke koper met een gemiste SLA-target binnen een bepaalde periode om te bepalen waar het verkoopteam zich eerder tot kopers moet wenden.
Geavanceerde Journey Analytics in Adobe Marketo Engage.
Beheer het niet-lineaire aankooptraject op deskundige wijze.
Ontdek hoe Marketo je kan helpen om naadloze ervaringen voor je klanten te maken op elk contactpunt van een complex klanttraject.