Media en entertainment gepersonaliseerd voor een éénkoppig publiek.
Zet iedere fan, abonnee en doelgroep in het middelpunt met sterk gepersonaliseerde ervaringen door je data, profielen, content en trajecten allemaal met Adobe Experience Cloud te beheren.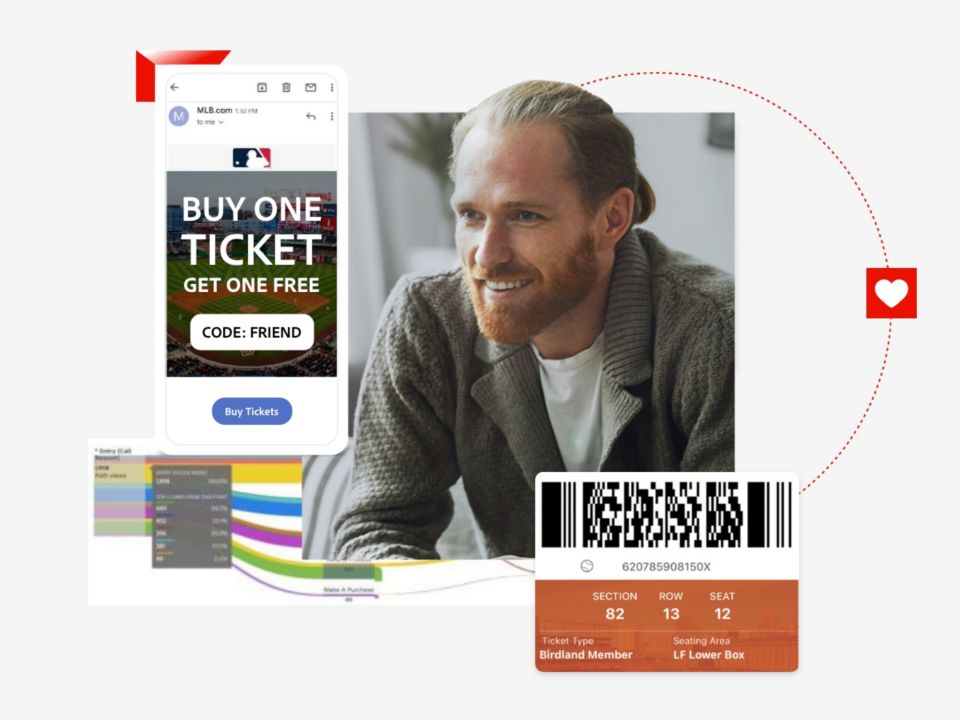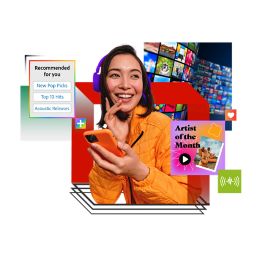 Personalisatiestrategieën die aandacht trekken.
Ontdek hoe media-, entertainment- en telecombedrijven strategieën opzetten om meer interesse en een sterkere klantloyaliteit te genereren.
Geef je klant een hypergepersonaliseerde ervaring die klaar is voor primetime.
Of het er nu om gaat dat je de beste streaming romcom voor een speciaal avondje voorstelt of het juiste seizoenskaartenpakket aan de juiste sportfan aanbiedt, je publiek verwacht gepersonaliseerde ervaringen op de momenten die ertoe doen. Adobe levert krachtige oplossingen die je doelgroepen, fans en abonnees koppelen aan de media- en entertainmentervaringen die ze het leukst vinden.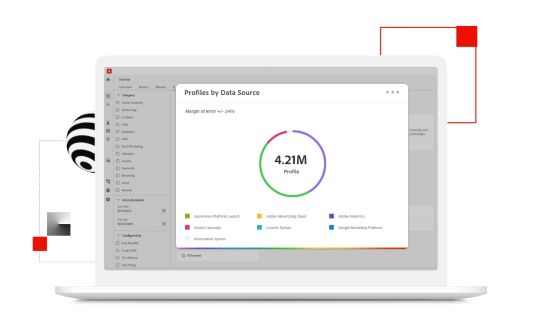 Samengevoegde profielen voor gepersonaliseerde entertainmentervaringen.
Als je de aandacht van je klanten wilt trekken (en vasthouden), moet je van een verzuilde aanpak overstappen op gepersonaliseerde betrokkenheid. Door de samenvoeging van accountprofielen via first-party data en AI kun je voor je doelgroep complete entertainmentervaringen ontwerpen die op individueel niveau zijn gepersonaliseerd.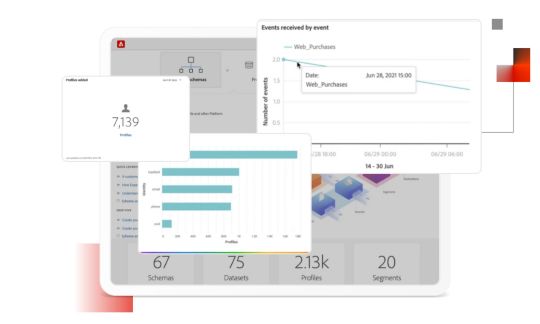 Activeer zowel data als content voor een maximale impact.
Iedere grote mediaproducent weet dat de sterkste klantinteresse voortkomt uit de beste content. Adobe kan je helpen om de complete contentcreatie binnen je organisatie én tijdige, gerichte distributie naar je fans en publiek te stroomlijnen.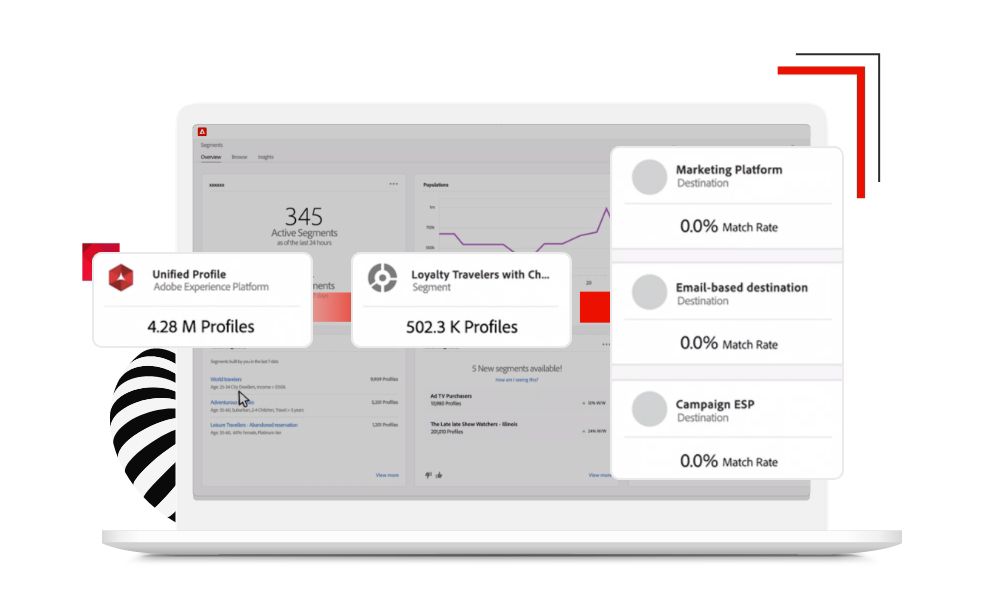 Real-time data-activering voor een ongekende personalisatie.
De beste media- en entertainmentinteresse genereer je op het moment zelf. Stel de juiste trajecten samen om iedere klant in je database op precies het juiste moment te bereiken en zo echte, grootschalige personalisatie te realiseren.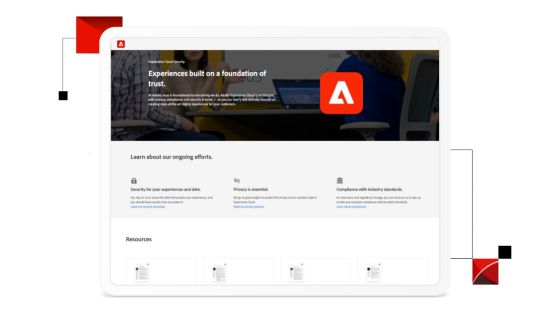 Lever boeiende ervaringen op een fundament van vertrouwen en veiligheid.
Snelheid en flexibiliteit zijn de basis van geweldige klantervaringen, maar dat geldt ook voor vertrouwen en databeveiliging. Breid gepersonaliseerde media en ervaringen uit naar nog meer klanten met Adobe Experience Platform, waarvoor veiligheid, privacy en compatibiliteit vooropstaan zodat je je kunt richten op het maken van betekenisvolle doelgroepervaringen.
---
Geavanceerde personalisatieoplossingen voor media en entertainment.
Binnenkort te zien: trends in de media- en entertainmentsector.
Dankzij data de juiste content op het juiste moment.
Lees Success through customer engagement in the subscription economy en lever datagestuurde content en ervaringen op alle contactpunten.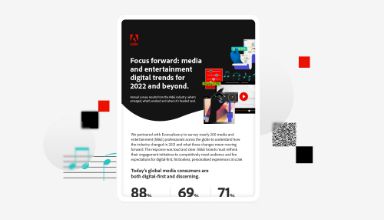 Ontdek de nieuwste digitale media- en entertainmenttrends.
Ontdek hoe je dit jaar én daarna de aandacht van je doelgroepen, fans en abonnees trekt.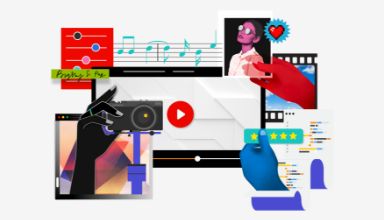 Laat je publiek versteld staan met personalisatie.
Ontdek hoe je de aandacht van publiek, fans en leden trekt en vasthoudt in 2022 Digital Trends – Media and Entertainment in Focus. 
Entertain en boei je publiek. Wij kunnen je helpen.
Het is eenvoudig — je klanten willen gewoon een goede ervaring. Bezoek onze pagina over media- en entertainmentresources en bekijk hoe je met Adobe Experience Cloud kunt voldoen aan de unieke verwachtingen binnen jouw sector en deze zelfs nog kunt overtreffen.