Out-of-the-box Components
Create pages with backward-compatible and flexible out-of-the-box components like bread crumbs, forms, page navigation, search teasers, and search. This makes it easy for authors to build pages, while developers increase productivity and save time creating custom text or image components.

---
You want a new experience. Here's how to get there faster.
In the world of digital experiences, it's a constant race around the clock to capture your customers' attention. But authoring web pages to deliver new information can be a painful time sink, especially if you have to code everything from scratch. Worse, if you're not an HTML expert, figuring out what's needed behind the scenes to get your web pages live can be doubly frustrating.

Out-of-the-Box (OOTB) components are just what the doctor ordered to make quick work of new web pages. With this feature, create responsive page experiences with less coding or customization work. Simply select the components you want and use them like building blocks to create exactly what you need. Even better, OOTB components can be the starter kit on which to customize your own pages, if you so prefer.
Easily extend and optimize content delivered by image-based core components with access to Image Presets, Smart Crop, and Image Modifiers powered by Dynamic Media.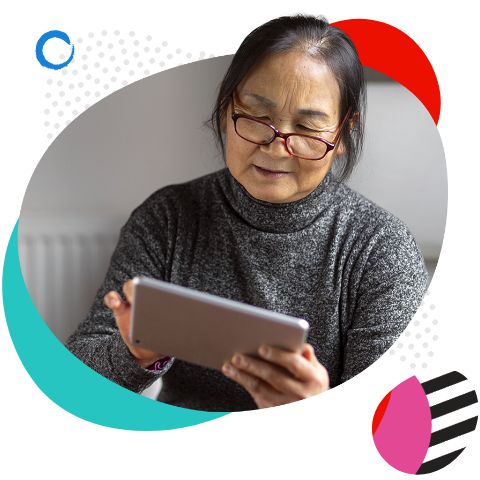 Each out-of-the-box component is a collection of scripts that completely delivers a specific function. You can then configure each one to give you just what you need.

Unlike most components out in the market, Experience Manager components are upgradeable, backwards compatible, and regularly versioned. This allows you to save money when upgrading to the newest release or enhancing site functionality.

Like all components, OOTB components preserve their relationship with each other even as they get used across different web pages. This inheritance ensures that components look and act the way they should to deliver a consistent web experience.

With our pretested, production-ready components, you can rest assured that these components will work as expected. This helps you spend less time on quality assurance, testing, and maintenance and more time on what really matters.

Learn more about out-of-the-box components in Adobe Experience Manager Sites.
Build, publish, and update pages faster and easier with our in-context WYSIWYG interface, with its drag-and-drop components, simple keyboard shortcuts, visual search, and reusable content.
Create and manage page and targeted email templates without a developer. Power authors can add and preconfigure components like text and images, as well as define which components can be edited.
Let developers query content using GraphQL with an API to access just the content they need in apps to reduce network requests and improve the app experience.