See how Adobe Marketo Engage compares to other marketing platforms.
Marketing automation that's flexible and intuitive is essential to growing businesses. But how do you pick the right one? We've compiled the top questions we hear from marketers so you can compare and understand capabilities.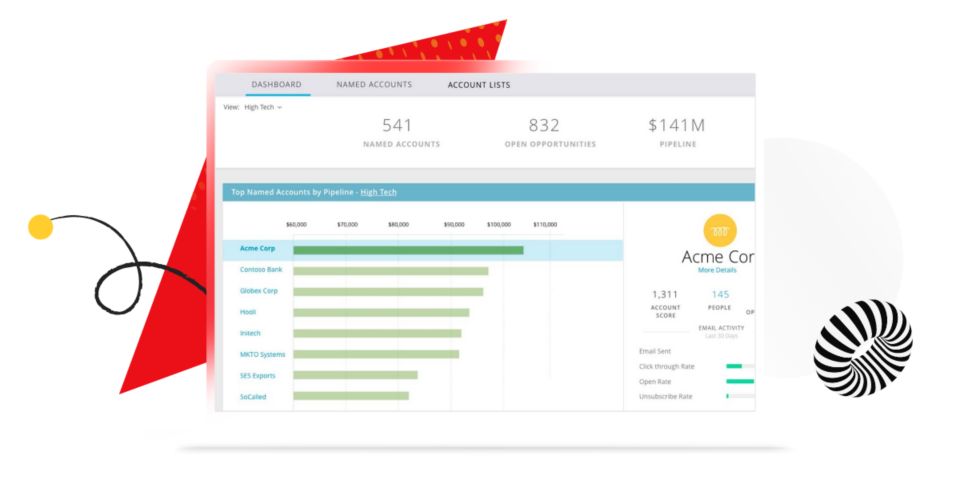 Here's what you need to ask when comparing marketing automation platforms.
| | | |
| --- | --- | --- |
| | Yes, In addition to automated workflows, built-in AI lets even small teams drive the personalized, cross-channel marketing necessary to compete and convert. Read our Customer Success Studies to learn more. | While many appear easy during a demo, they are often revealed to be incomplete and frustrating in real-world cases when managing real-world buyer and customer journeys. |
| Is it a complete solution? | | Many tout multi-channel breadth but lack depth in marketing automation's core functions, including lead management and scoring, engagement orchestration, and onboard analytics capabilities. |
| Does it work for small and very large marketing teams? | Yes, Marketo Engage is design to support teams of all sizes, from one to hundreds. | Some vendors focus on small teams but lack the automation and flexibility to support rapid growth or scale programs quickly. |
| Is it worth the investment? | | While others may offer lower initial price points, their platforms lack vital capabilities to truly engage customers, improve lead conversion, enhance marketing team productivity, and avoid marketing support costs — all of which you get with Marketo Engage. |
| Does it integrate well with my other apps? | As the marketing automation leader, Marketo Engage is designed to be the "heart" of the marketing technology stack and it integrates seamlessly with hundreds of other apps and channels. | CRM vendors may claim their marketing apps are naturally better integrated with their CRM. This is often not the case. Marketo Engage has the most seamless integrations with the world's leading CRMs. |
| Does it enable Marketing and Sales alignment? | Marketo Engage supports both lead-based and account-based marketing strategies and offers unique capabilities such as Sales Insight which help marketing and sales teams stay in sync and work together. | Efforts to share information between marketing and sales teams and between marketing automation tools and CRMs can require far more work and still come up short of what Marketo Engage provides. |
| | Marketo Engage is built to accommodate the reality of constant change. Campaigns and workflows can easily be adjusted without needing to be recreated. | Key engagement and lead scoring workflows may lack flexibility and sophistication, requiring manual work and placing limitations on what marketing can do. |
| How good is the e-mail marketing functionality? | Marketo Engage sets the industry standard for email marketing, including easy email creation, A/B and multivariate testing, and built-in dynamic content capabilities. | Building and sending basic emails is usually included, but few have the ability to seamlessly incorporate email into personalized multi-channel lead nurturing the way Marketo Engage does. |
| Will I get the reporting I need? | Marketo Engage provides a wealth of out-of-the-box analytics and reporting tools — including multi-touch marketing attribution — in even the basic Select package. | Included reporting capabilities can be inadequate, and there is often pressure to purchase additional broad-based analytics tools just to provide necessary insights. |
| Will I get the support I need to implement the tools? | Marketo Engage has a loyal following for a reason. Customers get the support they need to elevate their marketing teams and their companies. | Other provider programs may offer plenty of training for their products, but they have far less of a focus on marketing and marketers specifically. |
| | | |