Analytics avancé du parcours
Cartographiez l'ensemble du cycle de vie client, déterminez le nombre de clients et d'interactions à chaque étape et identifiez rapidement les goulots d'étranglement pour optimiser la vélocité des ventes.
---
Rationalisez votre processus de conversion des pistes en chiffre d'affaires en cernant mieux les clients.
Aucun parcours client n'est linéaire. Si certains clients sont prêts à se convertir dès le premier point de contact, d'autres doivent emprunter un chemin sinueux dans le funnel avant de franchir le pas. La mesure des interactions à chaque étape du parcours peut aider le marketing et les ventes à capturer chaque client au moment où il est prêt à se convertir. 
Affichant la totalité du parcours client, Adobe Marketo Engage vous permet de connecter les données de vos programmes de pistes et de comptes aux différentes étapes du cycle de vie. Vous découvrez ainsi avec quelle efficacité les clients progressent dans le funnel. Cela permet également d'identifier les étapes qui génèrent peu de conversion et qui méritent, par conséquent, une intervention de la part des commerciaux ou une mise à jour du contenu. Le marketing et les ventes peuvent en outre coordonner leurs efforts grâce au partage de données et d'insights, afin de s'assurer qu'aucun client n'est délaissé.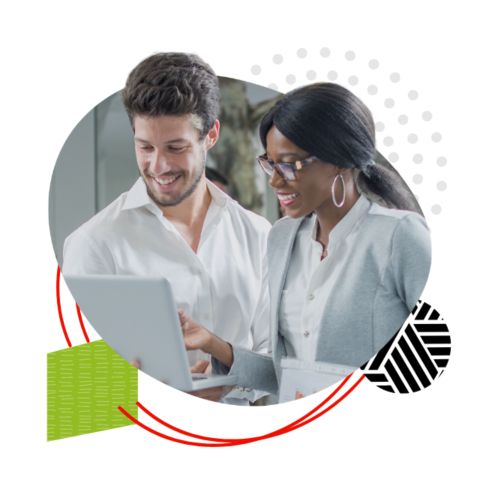 Découvrez les avantages de cette fonctionnalité.
Modélisation du cycle de vie
Élaborez facilement des modèles de cycle de vie client au moyen d'une interface de type glisser-déposer, de modèles, de modèles personnalisés et d'une fonction de duplication de modèle.
Générez des rapports pour savoir combien de clients se trouvent à chaque étape, afin d'assurer le suivi de votre funnel dans le temps et d'identifier les goulots d'étranglement avant qu'ils ne deviennent problématiques.
Analytics de l'influence des occasions
Visualisez, par occasion et dans l'ordre chronologique, les points de contact commerciaux et marketing qui ont fait progresser les clients dans leur parcours.
Consultez une visualisation de tous les points de contact par contact et rôle de l'occasion afin de révéler l'impact du marketing, que le contact ait un rôle assigné dans le GRC ou non.
Intégrations des modèles de cycle de vie
Connect lifecycle model data to ad platforms and optimise your spending.
Automatically feed your conversion and stage data into Google AdWords and Facebook Ads to see where qualified leads, opportunities and closed deals happen.

Phases, étapes et transitions
Retranscrivez chaque parcours client à l'aide de phases, d'étapes et de transitions du cycle de vie afin d'identifier les voies de succès linéaires et non linéaires.
Suivez le volume de trafic client à chaque étape et automatisez les transitions d'une phase à l'autre.
Analytics des voies du succès
Visualisez le flux des clients et le temps moyen qu'ils consacrent à chaque étape avant de passer à la suivante.
Révisez l'ensemble des voies de transaction à l'aide de rapports de mesure de la vélocité étape par étape.
Identifiez chaque acheteur associé à une cible SLA manquée sur une période donnée pour savoir quand les commerciaux doivent interagir plus rapidement avec les acheteurs.
Découvrez l'analytique avancé du parcours dans Adobe Marketo Engage.
Explorez les parcours d'achat les plus sinueux dans leurs moindres recoins.
Découvrez comment Marketo Engage peut vous aider à créer des expériences fluides pour vos clients à chaque point de contact d'un parcours complexe.
Please make sure that the "dexter.base.react.umd" and "dexter.base.consonantcardcollection" clientlibs have been added to the template's Page Policy
Voyons ensemble comment Adobe Marketo Engage peut aider votre entreprise.