Create FedRAMP-approved personalised experiences.
Security and compliance are top of mind for every government agency. Read on to learn which Adobe solutions meet Federal Risk and Authorisation Management Programme (FedRAMP) standards and how they can help you to earn and keep public trust.
 
Learn more about Adobe solutions for FedRAMP certification.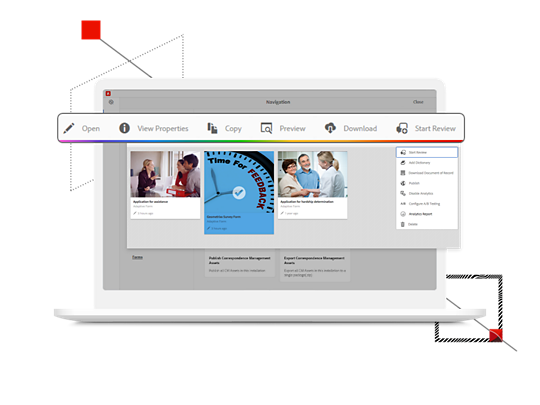 Transform your agency's digital experiences.
Your government agency can save significant time, costs and resources when you take advantage of our FedRAMP-authorised solutions. Secure, cloud-based solutions provide the scalability and speed your agency needs to modernise its digital and web services.
Adobe Experience Manager (AEMMS-GC) est une plateforme de gestion du contenu et de l'expérience se prêtant au déploiement d'expériences client sur plusieurs canaux.
Adobe Connect Managed Services (ACMS-GC) permet d'organiser des réunions en ligne captivantes facilitant la collaboration, des webinaires de grande envergure et des classes virtuelles.
Adobe vise une homologation FedRAMP de niveau Moderate, actuellement en cours de traitement, pour son instance Acrobat Sign à la sécurité renforcée. Sa nouvelle instance sera hébergée dans le nuage Microsoft Azure Government.
Adobe Document Cloud (services PDF et Acrobat Sign) est la seule solution de modernisation des documents numériques à intégrer la technologie PDF novatrice d'Adobe avec les applications Acrobat et Acrobat Sign, pour offrir des expériences 100 % numériques aux fonctionnaires comme aux usagers.
Adobe Creative Cloud permet de créer et de collaborer efficacement avec des applications pour ordinateur et appareils mobiles parfaitement connectées.
Adobe Captivate Prime permet aux équipes de formation et développement de proposer des expériences d'apprentissage personnalisé aux agents et aux partenaires de leur établissement, sur de multiples appareils.
Adobe Analytics assimile des données de trafic ciblé sur le site Web et exécute une production de rapports et une analyse solides à partir de configurations personnalisables.
Adobe Campaign permet aux clients de configurer, gérer et personnaliser leurs campagnes de courriel marketing.
We're leading the way in FedRAMP-authorised solutions.
Adobe Analytics, Adobe Campaign, Adobe Creative Cloud for enterprise and Adobe Document Cloud are FedRAMP Li-SaaS-authorised solutions. Managed Services for Adobe Connect and Adobe Experience Manager are FedRAMP authorised at the moderate impact level.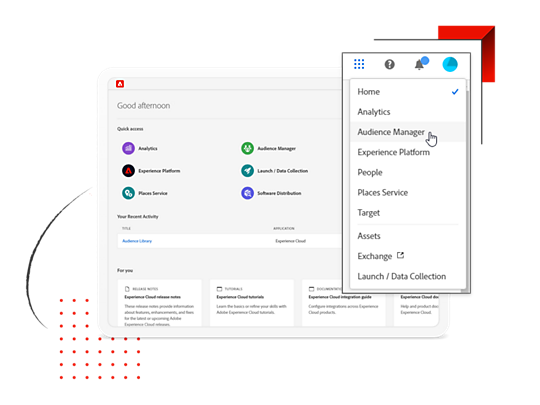 Cloud services are the way of the future.
Adopting a FedRAMP-authorised cloud-based solution helps your agency reduce costs through shared services, empower employees and more easily keep pace with public needs. Managed Services helps you to exceed expectations and deliver experiences that are personal and efficient.
Les fournisseurs de services basés sur le nuage homologués FedRAMP, tenus de respecter les normes de sécurité, font l'objet d'évaluations par des tiers. Cette procédure garantit la conformité permanente des solutions aux normes de sécurité les plus strictes et leur qualité optimale.
L'entretien des solutions s'opère dans le nuage, y compris leurs actualisations et leurs sauvegardes afin de gagner du temps et de réduire l'utilisation et le coût des ressources IT en interne.
Les solutions de nuage sont opérationnelles d'emblée par rapport aux solutions sur site, dont la mise en œuvre peut prendre plusieurs mois.
Passez aisément à la vitesse supérieure à mesure que vos besoins opérationnels et de stockage augmentent, et ayez toujours une solution actualisée à disposition.
More government-related content