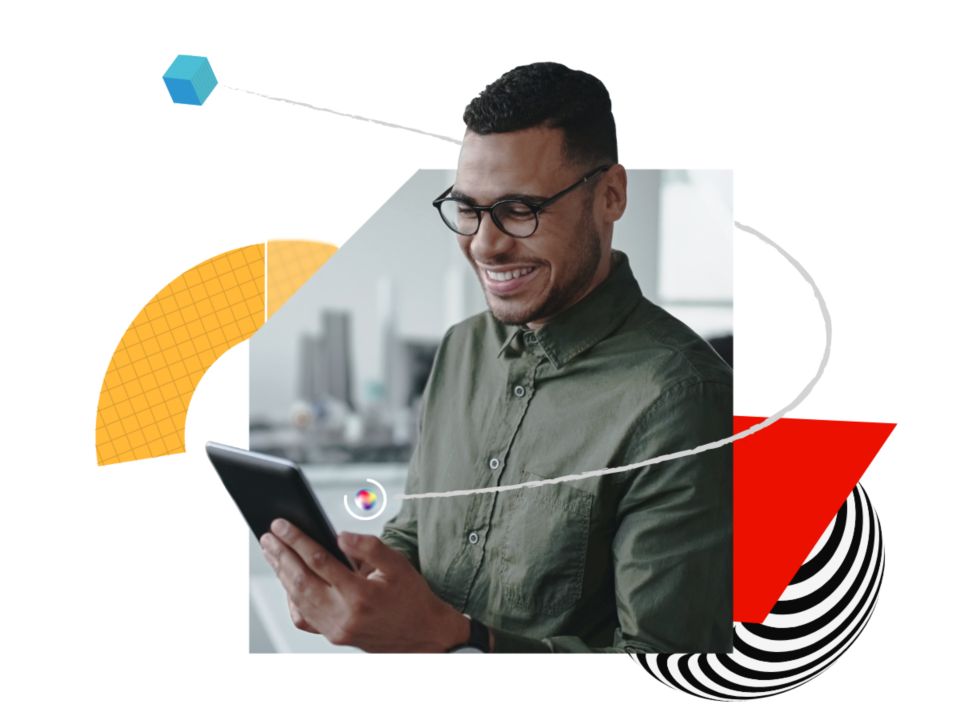 Adobe pour le secteur high-tech
Créez des expériences intelligentes et personnalisées.
La personnalisation à grande échelle façonne l'avenir du secteur des hautes technologies et fait évoluer les attentes de la clientèle. Pour satisfaire la demande croissante en matière d'expériences d'achat fluides et individualisées, votre entreprise doit disposer d'un socle technologique pérenne.
L'avenir de l'expérience client passe par la personnalisation à grande échelle.
Offrez aux clients du secteur technologique une expérience d'achat qui ne soit pas simplement utile et pertinente, mais bel et bien irremplaçable. Les solutions Adobe exploitent vos données métier pour vous aider à interagir de manière efficace et cohérente sur tous les canaux, à grande échelle.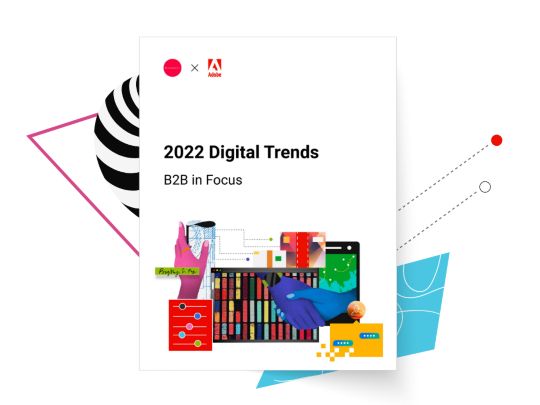 Tendances digitales 2022 : le B2B à l'honneur
Consultez les tendances digitales 2022 pour les marques B2B et découvrez comment les leaders de la high-tech et de l'industrie accélèrent l'adoption de solutions en ligne pour dépasser les attentes des acheteurs.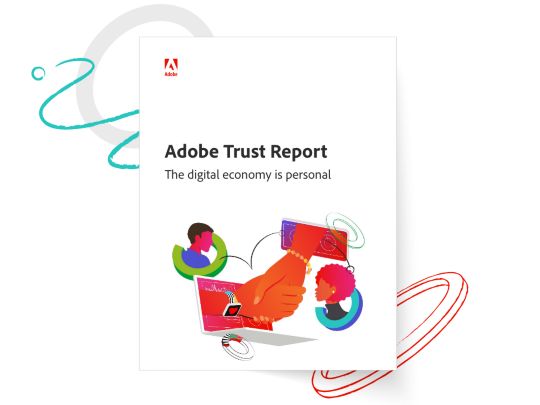 La confiance est un ingrédient clé dans l'économie digitale. Lisez le rapport Adobe Trust 2022 pour savoir comment les progrès en matière de données et de technologies de personnalisation aident à gagner la confiance des clients.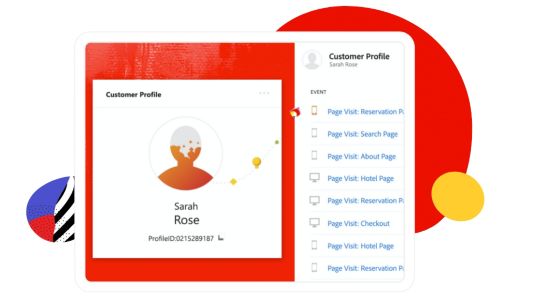 Améliorez la rentabilité de vos activités e-commerce dans l'économie digitale.
À l'heure où la transformation digitale se poursuit dans tous les secteurs, l'ebook How Ecommerce Grows Revenue in High Tech explique comment les leaders du marché adoptent de nouvelles technologies et stratégies pour mettre à profit des opportunités déterminantes.
Please make sure that the "dexter.base.react.umd" and "dexter.base.consonantcardcollection" clientlibs have been added to the template's Page Policy
Anticipez les besoins des clients high-tech et allez au-delà de leurs attentes.
Si elle est la clé d'une stratégie de transformation digitale efficace, la personnalisation à grande échelle doit néanmoins reposer sur un socle technologique alliant outils d'analytics pour les données et les insights, gestion de contenu multicanal et automatisation du marketing. Consultez notre page de ressources dédiée au secteur des hautes technologies pour savoir comment Adobe Experience Cloud peut vous aider à créer des expériences client personnalisées en temps réel.