Animez les boîtes de réception avec des campagnes par e-mail percutantes et personnalisées en fonction du comportement en temps réel de vos clients.
---
Adressez à votre client l'e-mail qu'il s'attend à recevoir.
La boîte de réception est une sorte de fourre-tout dans lequel les e-mails professionnels importants côtoient aussi bien des rappels de calendrier que des factures et des récépissés. Il n'a jamais été aussi difficile pour les responsables marketing de se démarquer en réussissant à attirer l'attention du client qui relève ses e-mails. 
Adobe Marketo Engage ne se limite pas à la création d'e-mails attrayants en responsive design. Cette solution génère et actualise des segments de clientèle en temps réel en fonction des comportements des clients sur les autres canaux, puis leur adresse dynamiquement des messages personnalisés pour optimiser les interactions. Avec les indicateurs de performance en temps réel, vous savez d'emblée ce qui fonctionne et pouvez réaliser des optimisations à mi-programme pour accroître les conversions.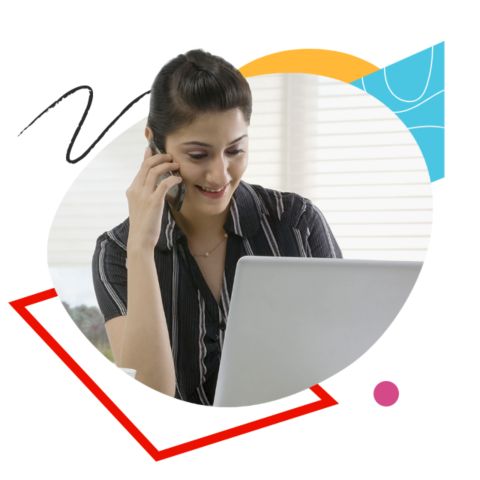 Découvrez les avantages de cette fonctionnalité.
Création d'e-mails de manière simple et rapide
Créez des campagnes par e-mail complète à l'aide d'un éditeur visuel et de modèles en responsive design, exploitables sur tous types d'appareils.
Segments actualisés en permanence
Garantissez la précision de vos segments de clientèle grâce à des actualisations en temps réel en fonction des comportements individuels des clients et des changements au niveau de leur profil démographique.
Déclencheurs en temps réel
Déclenchez automatiquement des e-mails en temps réel, en fonction de l'activité (ou de l'inactivité) constatée sur un canal client ou des modifications relevées dans votre CRM.
Analysez le comportement de vos clients pour envoyer dynamiquement le bon message au bon moment. 
Misez sur les tests A/B/n, le contenu prédictif et l'envoi automatique d'e-mails pour améliorer les résultats.
Consultez tous les indicateurs de performance du marketing par e-mail au même endroit pour les évaluer en temps réel. 
Revoyez et reprogrammez vos campagnes par e-mail directement depuis votre appareil mobile via l'application Marketo Moments.
Services de livraison efficaces
Augmentez les taux de délivrabilité des e-mails en en adoptant les bonnes pratiques.
Élaborez des stratégies pour vous forger une réputation d'expéditeur et maximiser votre impact.

Garantissez des interactions cohérentes avec les clients pour renforcer les relations avec eux au fil du temps.

En savoir plus sur le marketing par e-mail dans Marketo Engage
Repérez, pour mieux les éviter, les erreurs fréquentes et onéreuses commises dans le cadre du marketing par e-mail.
Si les actions marketing par e-mail sont reléguées au bas de la liste de vos priorités, comme c'est souvent le cas, vous commettez sans doute de coûteuses erreurs qui font fuir vos abonnés. Nous vous indiquons les huit pièges à éviter en vous expliquant comment faire.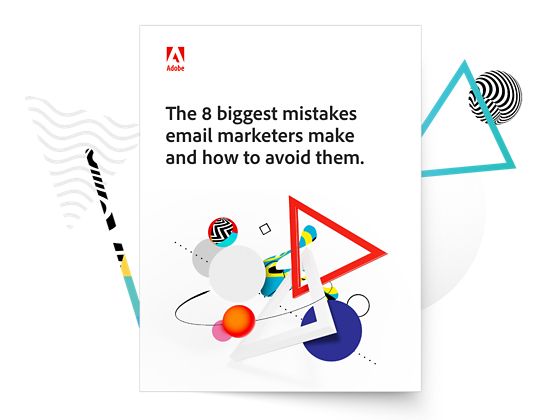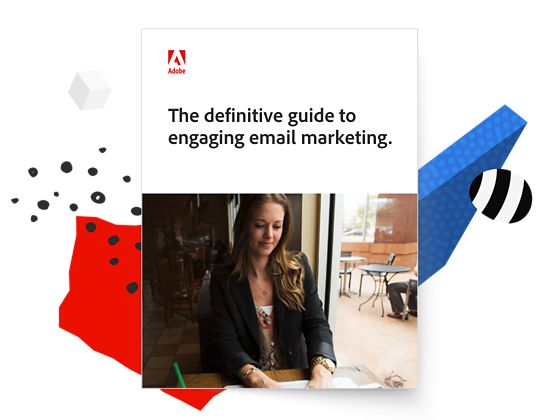 The definitive guide to email marketing.
Lisez The Definitive Guide to Engaging Email Marketing pour savoir comment passer de l'envoi en masse d'e-mails indifférenciés au marketing d'engagement.
Voyons ensemble comment Adobe Marketo Engage peut aider votre entreprise.