Proposez du contenu personnalisé à tous les visiteurs de votre site web, connus ou anonymes, afin de créer des expériences pertinentes qui les interpellent.
---
Donnez l'impression d'un site web créé sur mesure pour chacun de ses visiteurs.
Une page web répondant aux besoins de chaque visiteur accroît les interactions, augmente le temps passé sur le site et multiplie les conversions. En proposant une expérience pertinente à chaque fois, vous prouvez au visiteur que vous comprenez ses besoins et êtes là pour lui venir en aide à chaque étape de son parcours.
Avec la personnalisation web d'Adobe Marketo Engage; vous pouvez diffuser du contenu sur mesure pour chacun des visiteurs, même anonymes, de votre site web. Les déclencheurs et les filtres personnalisent automatiquement les expériences orientées leads et comptes en fonction du contenu que les acheteurs jugent le plus pertinent. En parallèle, les données firmographiques, comportementales et géographiques vous permettent d'adapter les expériences web et de susciter l'intérêt des acheteurs avec du contenu pertinent. Et grâce aux tests A/B intégrés et aux autres indicateurs de performance, vous pouvez optimiser vos expériences rapidement et en toute confiance avec votre meilleur contenu.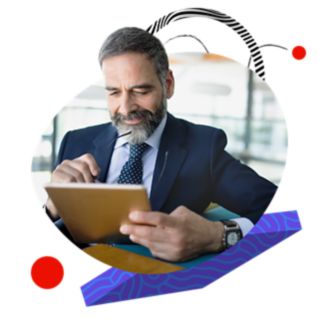 Découvrez les avantages de cette fonctionnalité.
Ciblage des audiences de leads et de comptes
Utilisez des données d'adéquation, d'intention et d'engagement au niveau des leads et des comptes, ainsi que des déclencheurs comportementaux afin de segmenter les visiteurs de votre site web pour les stratégies ABM et de marketing entrant.
Identifiez les visiteurs anonymes pour personnaliser leur première expérience.
Personnalisation en temps réel
Incorporez en temps réel les assets personnalisés dans le contenu de votre site web.
Déployez du contenu spécifique (widgets, offres personnalisées, annonces, etc.) pour interagir délibérément avec les visiteurs de votre site web.
Évaluez vos campagnes à l'aide de tests A/B/n qui sélectionnent et diffusent automatiquement le contenu le plus performant.
Ajoutez du contenu prédictif en misant sur l'IA optimisée par Adobe Sensei pour parfaire automatiquement la personnalisation.
Consultez un récapitulatif des indicateurs clés de vos campagnes web personnalisées (clics, conversions directes, taux de conversion et conversions assistées).
Analysez les visiteurs de votre site web par entreprises, recommandations et segments en temps réel.
Fournissez aux commerciaux des rapports exploitables sur les visites des comptes cibles pour l'ABM.
En savoir plus sur la personnalisation web dans Marketo Engage
Créez un site web qui accélère les interactions, les conversions et la fidélisation.
Aujourd'hui, une expérience client standard déçoit les acheteurs. Commencez à intégrer la personnalisation web dans votre stratégie marketing en vous référant à notre guide de présentation de la personnalisation web.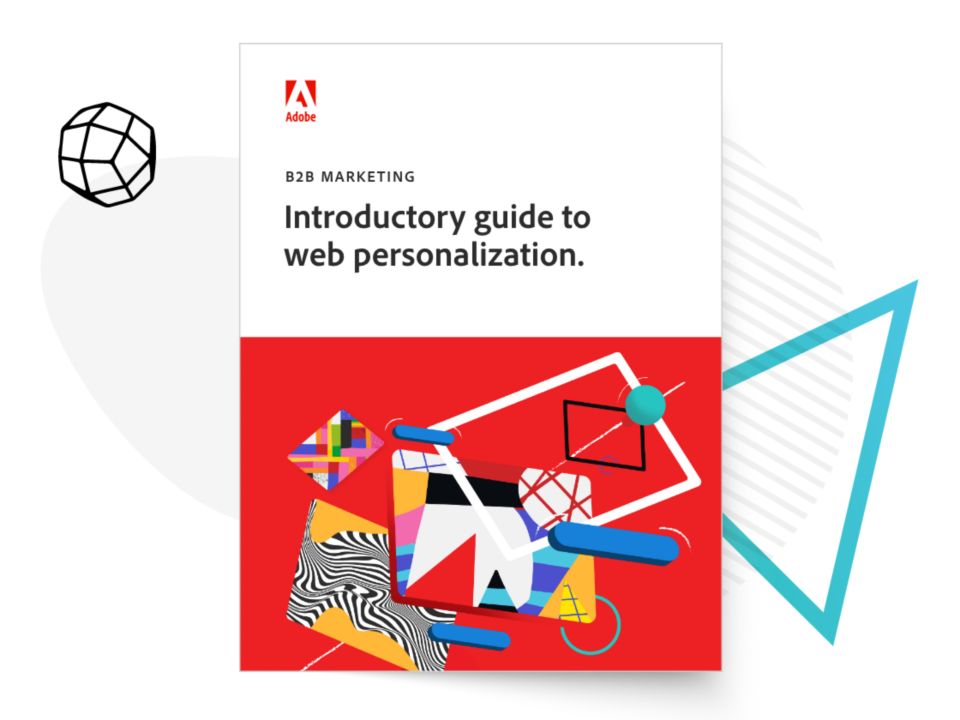 Please make sure that the "dexter.base.react.umd" and "dexter.base.consonantcardcollection" clientlibs have been added to the template's Page Policy
Voyons ensemble comment Adobe Marketo Engage peut aider votre entreprise.