Create channel-agnostic and reusable fragments by grouping content and layouts. These fragments can publish to any screen to ensure consistent messaging and design without building multiple creative assets.
---
Copy-paste is so last century.
Re-using parts of a page — otherwise known as fragments of an experience — is usually time-consuming and prone to error. Copy and paste requires management and creates clutter.
Experience fragments are groups of components, including content and layout, that can be referenced within pages. Avoid the copy-paste mess, and efficiently manage all your content from a single platform using a single edit. For example, if you want to use a certain experience fragment on 100 pages, you can make one simple edit on the master and all 100 pages will be updated with your content.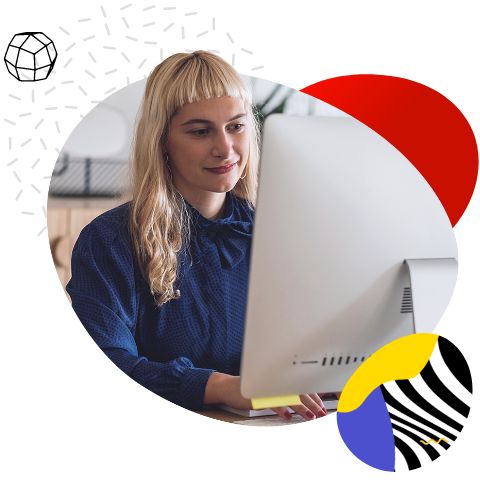 Define content design and layout
Combine one or more components into a cohesive experience, using dedicated content or pulling from content fragments, assets, or elsewhere.
Reuse, reorder, or resize experience fragments to allow for variable design across pages. Each page can be unique, sharing only certain content or components with others.
Focus on how experiences will play across channels, and create context-agnostic variations. Experience fragments are great for reuse.
Learn more about experience fragments in Adobe Experience Manager.
Deliver fluid personalization.
See how Adobe Target powers fluid personalization at scale with experience fragments and artificial intelligence.
Page-independent text and media make it easy to reuse copy and digital assets without having to cut and paste or rewrite content.

Standardize style and design across components or pages without back-end development. From a list of predefined styles, simply choose between different variations, instantly adapting fonts, colors, and formats.

Build, publish, and update pages faster and easier with our in-context WYSIWYG interface, with its drag-and-drop components, simple keyboard shortcuts, visual search, and reusable content.