Maintain consistent style and design across components or pages without the need for back-end development. From a list of predefined styles, authors can simply pick and choose between the different variations — instantly adapting fonts, colors, and formats. All while they're designing pages.
---
A single click for the perfect look.
You've exhausted your creative genius designing stunning elements for a new site. And that's where you should devote your energy — not to reinventing the style for every headline and list you include.

Style system for Adobe Experience Manager Sites allows you to apply styles to page elements or entire pages with a single click on a drop-down menu — no extra development needed. Creativity has never been so efficient.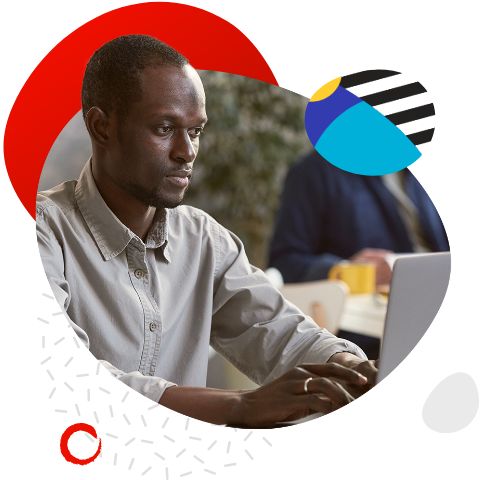 Quickly design rich visuals by using style system in concert with Experience Manager Sites core components, template editor, and responsive layout. Such powerful capabilities bring powerful possibilities.

Create styles using your own code in CSS or JavaScript, and leave the component you're styling completely untouched.

Flexible, efficient, smart

Use one click to apply styles to full pages or to specific components of pages. Let your creativity lead the way without doubling down on development.

Learn more about style system in Adobe Experience Manager Sites.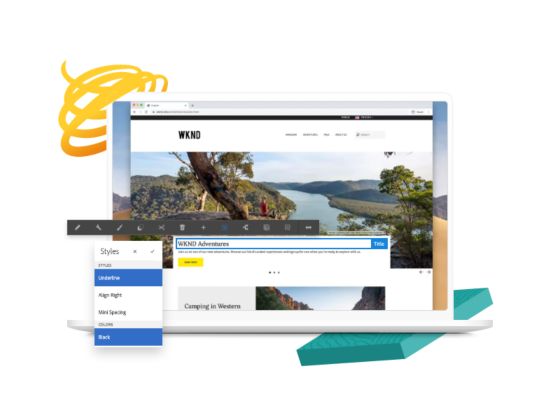 Learn about the style system, and how it helps define style classes in a component in our Help section.

Let developers query content using GraphQL with an API to access just the content they need in apps to reduce network requests and improve the app experience.
Page-independent text and media make it easy to reuse copy and digital assets without having to cut and paste or rewrite content.

Track your published site at any point in time using versioning and Timewarp. Create a snapshot of a page to restore any version or go back in time to see how the page looked at any point previously.