Información basada en la IA
Inteligencia artificial, información real
Transforma velozmente los datos sin procesar de la experiencia del cliente en información valiosa con servicios de inteligencia artificial incrustados que ayudan a mejorar la segmentación y atribución, entre otros.
Ve Customer Journey Analytics en acción
Mira un resumen de la aplicación de análisis que ofrece a los equipos información multicanal en tiempo real.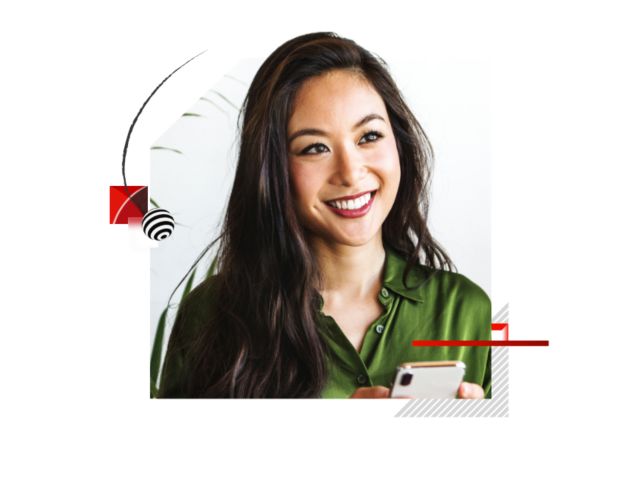 Todos estos datos no valdrán si no puedes actuar a partir de ellos
Para lograr el éxito en la economía digital se necesitan datos. Pero no solo eso. Lo que posibilita las experiencias de cliente interactivas y personalizadas es la información. Para encontrar esta información, hace falta un equipo de ciencia de datos especializado, capaz de analizar una gran cantidad de datos e identificar tendencias y anomalías valiosas, así como equipos de marketing que sugieran recomendaciones con base en los datos. Por desgracia, este trabajo queda desactualizado en poco tiempo debido al ritmo al que se suceden los eventos digitales. Sin embargo, no todas las empresas cuentan con un equipo de ciencia de datos a su disposición. Además, si los equipos dependen uno de otro, se ralentizarán ambos, lo que desemboca en un ritmo más bajo de la comercialización en la siguiente experiencia del cliente.
Para ser competitivas, las empresas tienen que encontrar la forma de extraer de los cúmulos de datos de clientes la información, las anomalías y las tendencias sin grupos interdependientes.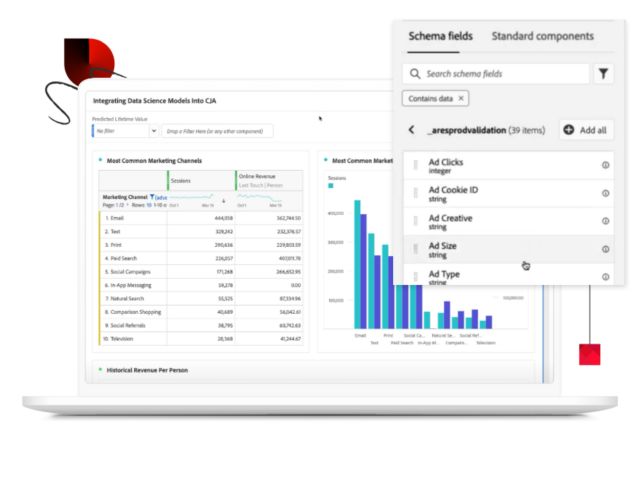 Adobe Customer Journey Analytics utiliza el aprendizaje automático avanzado y las funciones de inteligencia artificial para extraer la información el recorrido del cliente, desde la primera interacción hasta la conversión final. durante Se puede aplicar con facilidad la inteligencia artificial a las tareas diarias, como la atribución, la optimización del gasto publicitario y las métricas relevantes, gracias a unos servicios creados específicamente para profesionales del marketing, analistas y creadores de contenido. Con la inteligencia artificial, inviertes menos tiempo en la extracción de datos y más en aplicar la nueva información.
La inteligencia artificial puede ayudarte así a entender todos los datos
Mejora de la segmentación: usa la inteligencia artificial para identificar audiencias similares en distintas fases del recorrido del cliente y crear nuevos segmentos de audiencia más valiosos.
Evaluación del plan de acción rápida: comprueba si ciertos cambios en diferentes canales, segmentos de audiencia y ubicaciones afectan a los objetivos empresariales generales.
Optimización de marketing: explora con rapidez y de forma predictiva los canales y puntos de contacto más eficaces y reorienta el presupuesto para maximizar su valor.

"Las sólidas funciones de visualización de datos de Adobe impresionaron a los clientes de referencia. Hace poco, Adobe introdujo el servicio de inteligencia artificial aplicada al cliente en Adobe Experience Platform, que permite a los usuarios desarrollar modelos de propensión personalizados sin código".

Consejos y sugerencias para exprimir Customer Journey Analytics
Incorpora información omnicanal a tu repertorio de análisis. Observa cómo un director de producto de Adobe destaca ejemplos reales del uso que los clientes hacen de Customer Journey Analytics con el fin de extraer información multicanal valiosa.
Please make sure that the "dexter.base.react.umd" and "dexter.base.consonantcardcollection" clientlibs have been added to the template's Page Policy
Hablemos de lo que Adobe Journey Analytics puede hacer por tu empresa.