Rely on Adobe Sensei's natural language processing technology to summarise text automatically for smaller screens so you can create text content once and reuse it within your experiences easily across all channels.
---
Automate your text editing, thanks to artificial intelligence.
With your audience accessing your content on screens of all sizes, content of a single length isn't right for every situation. But editing multiple versions of each piece of content by hand takes time and energy you might not have.
The auto-text summarisation feature automatically shortens text in content fragments to a predefined target word count while maintaining meaning. Machine learning directs the system to retain the sentences with the highest information density and uniqueness.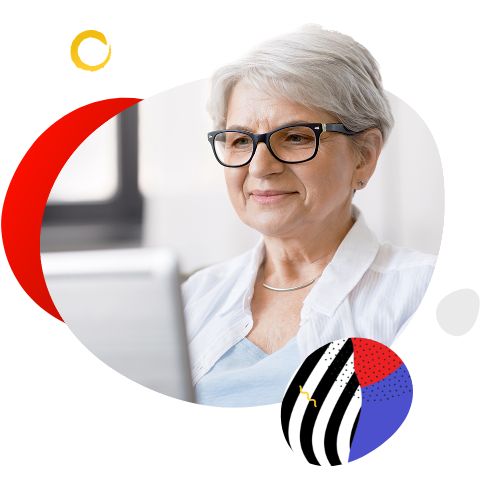 Instant, intuitive text editing

Plug in the number of words you'd like to end up with, and the system instantaneously slices and dices your master text, removing full sentences that seem the least impactful to create a shorter version.
Quickly identify the edits, displayed in red strikethrough and polish up the final version by restoring sentences that should remain and removing any you want to eliminate.
Make sure any changes to the master text trickle down to the shorter versions you've created with the synchronisation option.
Learn more about auto-text summarisation in Adobe Experience Manager Sites.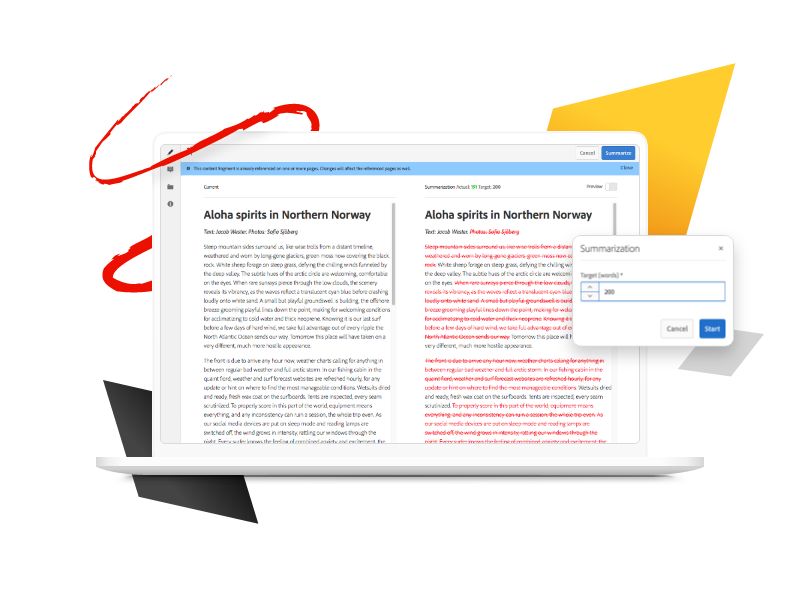 Craft short, sweet variations.
Learn how to use auto-text summarisation with the Variations tool in our Help section.
Track your published site at any point in time using versioning and Timewarp. Create a snapshot of a page to restore any version or go back in time to see how the page looked at any point previously.

Page-independent text and media make it easy to reuse copy and digital assets without having to cut and paste or rewrite content.

Build, publish and update pages faster and easier with our in-context WYSIWYG interface, with its drag-and-drop components, simple keyboard shortcuts, visual search and reusable content.