Real-Time Customer Profile
The best experiences start with real-time customer intelligence.
You have mountains of customer data. And chances are, it's stored across different systems, making it hard to really understand your customers. Real-Time Customer Profile, a part of Adobe Experience Platform, and its unified, complete, and centrally accessible profile can help you start delivering the personalized experiences they expect.
Benefits of Real-Time Customer Intelligence.
Understand your customers.
Know your customers' behaviors and attributes by tying all data — behavioral, transactional, financial, and operational — complete customer profiles.
Enhance your personalization.
Access profiles from Adobe Experience Cloud and other marketing solutions, and use them to deliver the right experiences to the right people at the right moment.
Get all the data. And all the details.
Capture massive amounts of behavioral data but keep the freedom to attribute that data on granular levels to unlimited first- and third-party data sources.
Recency, not just frequency.
Pull in real-time data so your profile is always up to date and your insights are always relevant.
Gartner names Adobe a Leader in its 2023 Gartner® Magic Quadrant™ for Digital Experience Platforms report for the 6th year in a row.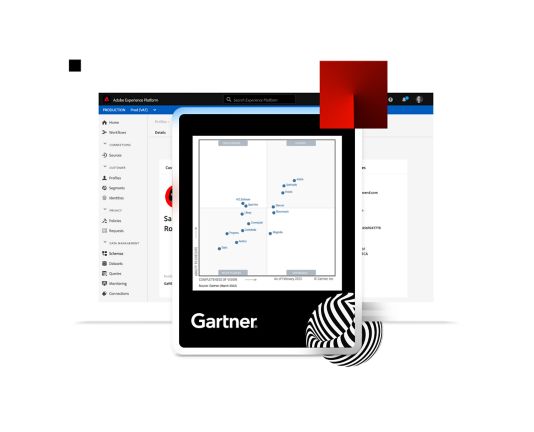 Find clarity in the data.
Data is the crucial foundation to enable real-time customer profiling. Collect data from various enterprise repositories, including CRM, first-party, third-party, e-commerce, offline, loyalty, behavioral, web, email, and social interaction data. Then cleanse and prepare that data for use in building enterprise data models.
Access common data at the edge for near real-time access as well as light computation on and using data available on the edge.
After gaining access to edge data, consolidate all that data into your repository.
Support near real-time data ingestion and updates to stay current on incoming data and insights.
Use APIs and SDKs for CRUD and ad hoc query capabilities.
Use ETL (extract, transform, and load) technologies to activate data ingestion.
Match individual identities from all data using deterministic and probabilistic algorithms to start building a central profile view of your customers.
Load identity-resolved data assets into a central profile store that's built to serve the needs for various use cases.
Use real-time segmentation to act on a stream of events that contain behavioral data, removing delays and allowing you to distribute segments by geographies.
Turn data and segments into action, whether that's through personalization or advertising platforms. Get a consistent view of these customer profiles no matter where they are.
Turn segments from Adobe Analytics into campaign segments that can be used in campaign-creation platforms.
Use data from Adobe Analytics and Adobe Campaign to personalize mobile experiences.
Deliver last-millisecond experiences between a customer's action and decision.
Real-Time Customer Profile lets you connect with external third-party solutions that you may already be using.
Build. Store. Segment. Act.
A central customer profile is only useful when you start acting on the rich data it contains. With Real-Time Customer Profile, you can match identities, store profiles, segment audiences, and more, so you can turn data into actionable insights. And start building data-driven personalization.
Resources for Real-Time Customer Profile