Edit and manage single-page applications (SPAs) built on open-source frameworks like React and Angular with the same drag-and-drop editor you use for websites.

---
Faster-loading web pages mean higher-performing web pages.
Your customers are easily distracted online. They don't have the patience to click links on your website and wait for what can feel like an eternity to have the pages load. A page that takes a second too long can cost you traffic, and potentially, revenue.

A single-page application is designed to solve this problem. When portions of a website are designed on these principles, the content is only loaded once. From then on the content will show seamlessly and virtually instantly when they request specific information. Single-page app editing allows any user (whether they code or not) to edit efficiently.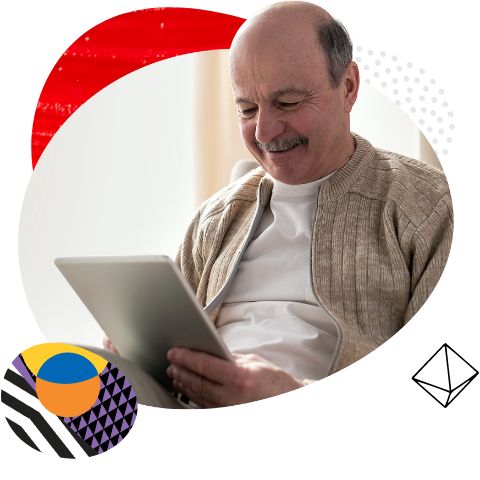 Deliver the capabilities of Experience Manager through the drag-and-drop services available in our SPA editor.

Allow authors to edit changes while they can preview how it will look, even for web applications that consume the content as JSON.

Marketers and non-coders can use the CMS capabilities in Experience Manager to edit and manage SPAs.

Learn more about single-page app editing in Adobe Experience Manager Sites.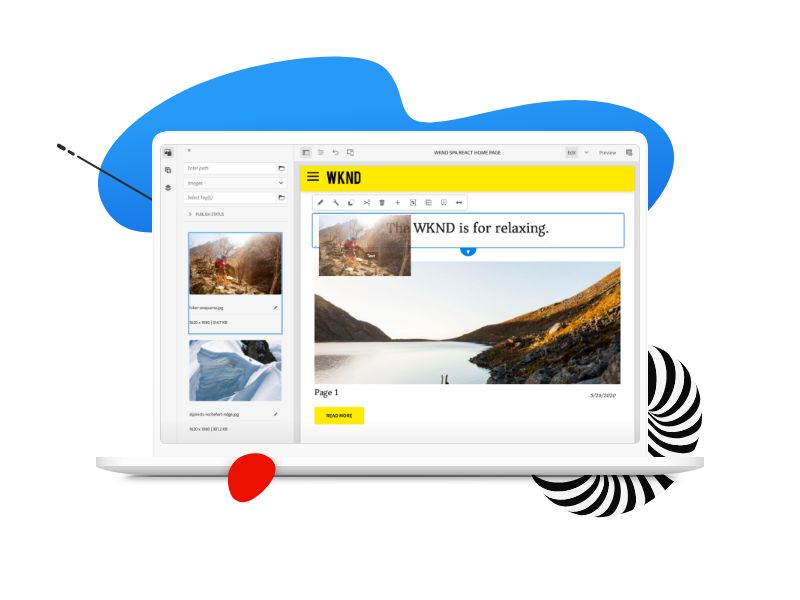 Uncover single page applications.
Learn how to build seamless app experiences and simplify web page editing in our Help section.

Discover the power single page-apps hold.
Learn how much power a seamless user experience can hold in today's online world in our Adobe blog.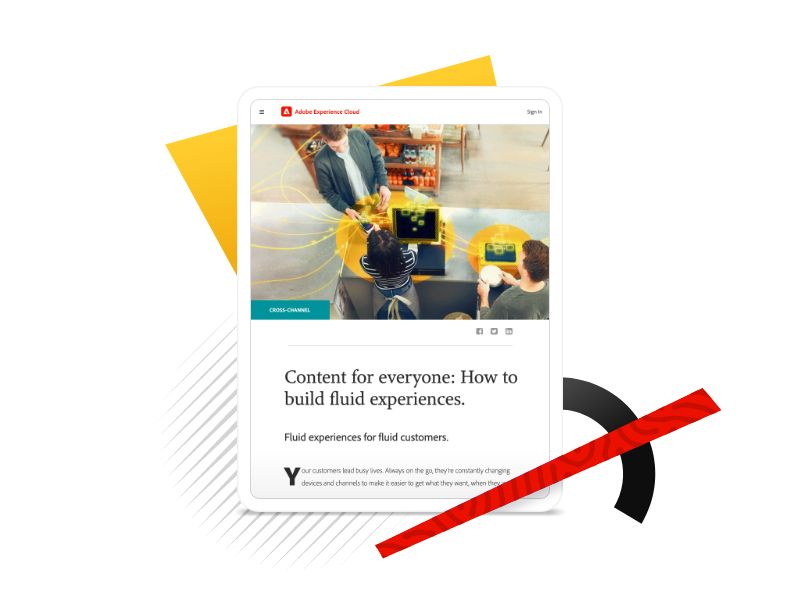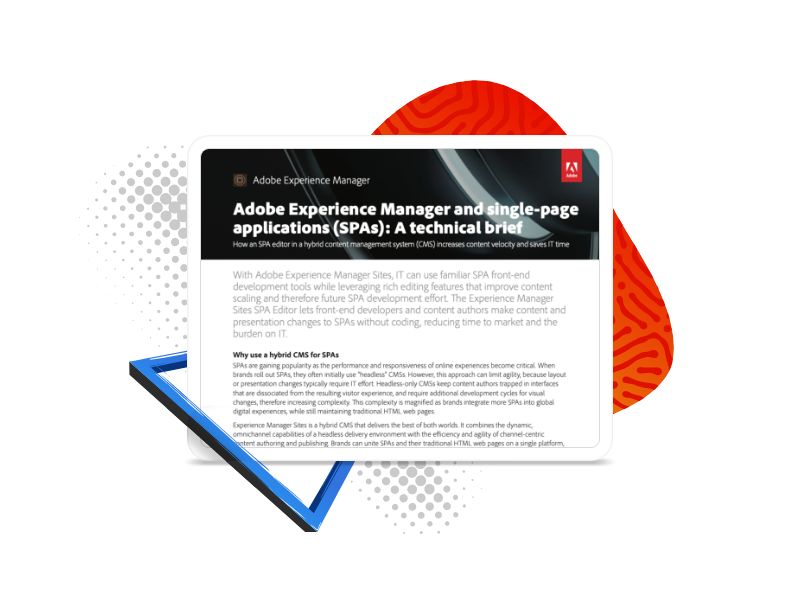 Manage SPAs faster with a hybrid CMS.
Learn how an SPA editor in a hybird content management system (CMS) increases content velocity and saves IT time.

Out-of-the-box components
Create pages with backward-compatible and flexible out-of-the-box components like bread crumbs, forms, page navigation, search teasers, and search, saving time for both authors and developers.
Build, publish, and update pages faster and easier with our in-context WYSIWYG interface, with its drag-and-drop components, simple keyboard shortcuts, visual search, and reusable content.
Streamline and reuse content across devices, with elements like layout, text size, content, navigation, and images that automatically adjust to fit the device your customer prefers.