ADOBE DEVELOPER APP BUILDER

Easily integrate and extend Adobe Experience Manager.
Adobe Developer App Builder allows you to extend your Adobe Experience Manager capabilities and business logic—across all your Adobe solutions and the rest of your IT stack—so you can easily build custom microservices and single page applications to meet your unique needs.
Accelerate development with a unified development framework and tooling integrated into the Adobe ecosystem.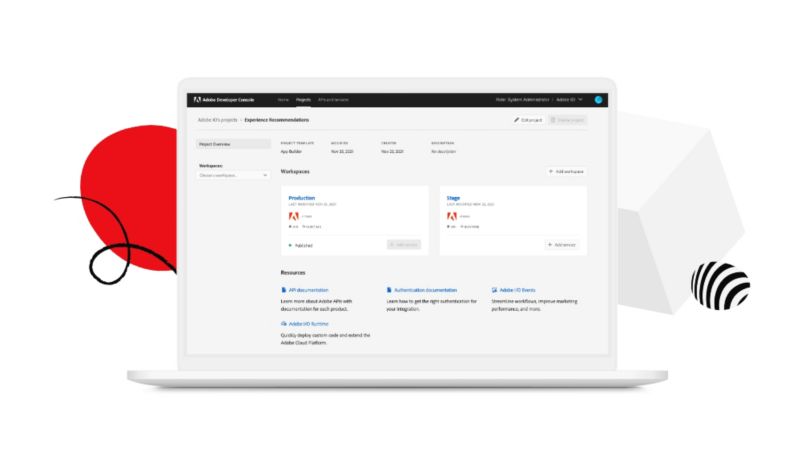 Make your solutions play by your rules.
Do you need to connect to a 3rd party system? Build a specialized creative pipeline? App Builder provides an extensibility framework, built on Adobe's infrastructure, which you can use to extend your Adobe capabilities and business logic wherever you need them.

Extensibility comes in many flavors—Enterprise developers may need to extend middleware, core service, as well as user experiences. App Builder provides a secure, hosted infrastructure to enable your developers to build those essential extensions without having to sweat infrastructure overhead. With your cloud-native, serverless App Builder apps, scalability is never in question.

Infinite potential applications. Simple, universal value. 
One extensibility model across Adobe solutions, pre-integrated with Adobe APIs and events.

A complete framework to build, manage, and run apps on Adobe infrastructure, publishing new experiences faster.

Combine in-house and third-party technologies to match desired workflows.
See App Builder in action for yourself— sign up for a free trial today..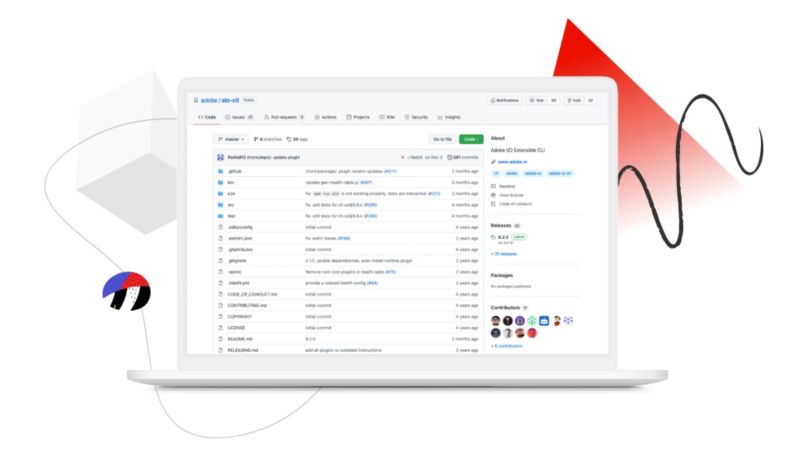 Dynamic web content without the wait
Build headless and single-page apps for rich, dynamic web content, without load time lag.
Deliver relevant recommendations
Go beyond out of the box integrations between Adobe Experience Manager and Adobe Target to create microservices that meet your unique requirements. 
Easy asset migration
Migrate a large amount of assets from an external DAM into Adobe Experience Manager Assets, without taxing AEM resources.
Automatic asset update notifications
Use event-based triggers to Slack marketers when an asset is modified, added, or removed
What makes App Builder unique?
Adobe developer console
Create and manage projects with the ability to set up tooling and APIs for creating plugins and integrations. 
Developer tools
Build with our open-sourced tools, SDKs, and libraries. Use React Spectrum creates user experiences that seamlessly connect Adobe solutions.
Services
I/O Runtime for hosting infrastructure on our serverless platform, and I/O Events for event-based integrations. State and File storage available to optimize your application.
Adobe Exchange & Adobe Experience Cloud
Your team can access your new custom application from the Adobe Experience Cloud, alongside their other Adobe solutions, reducing overhead.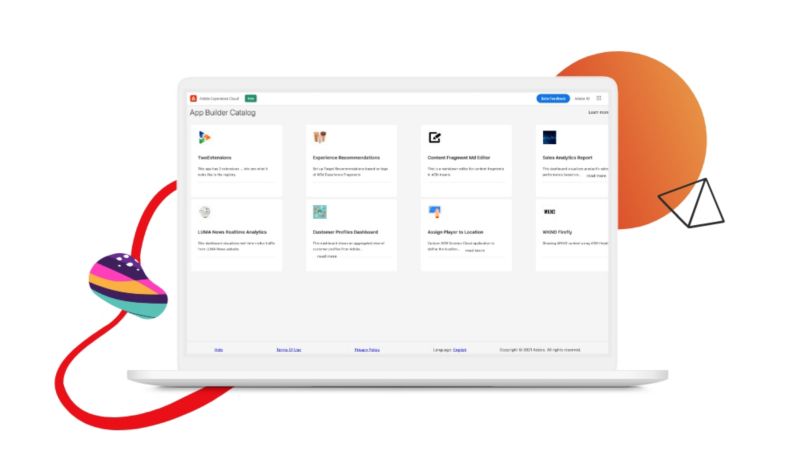 ---
आइए हम इस बारे में बात करें कि Adobe  Experience Manager आपके व्यवसाय के लिए क्या कर सकता है.