Create FedRAMP-approved personalised experiences.
Security and compliance are top of mind for every government agency. Read on to learn which Adobe solutions meet Federal Risk and Authorisation Management Programme (FedRAMP) standards and how they can help you to earn and keep public trust.
 
Learn more about Adobe solutions for FedRAMP certification.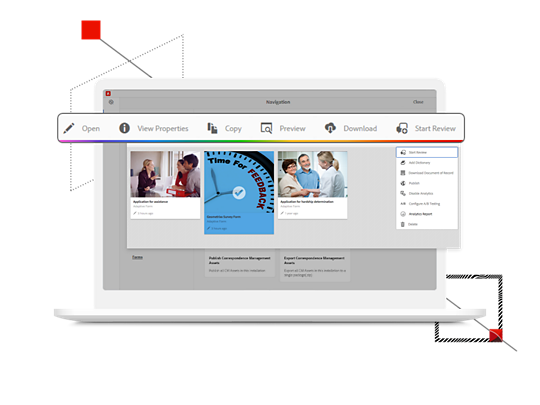 Transform your agency's digital experiences.
Your government agency can save significant time, costs and resources when you take advantage of our FedRAMP-authorised solutions. Secure, cloud-based solutions provide the scalability and speed your agency needs to modernise its digital and web services.
Adobe Experience Manager (AEMMS-GC) es una plataforma de gestión de contenido y experiencia para ofrecer experiencias de clientes digitales multicanal.
Adobe Connect Managed Services (ACMS-GC) ofrece experiencias envolventes de reuniones online para la colaboración, los seminarios sitio web a gran escala y clases virtuales.
Adobe persigue el estado moderado de FedRAMP para una instancia de seguridad reforzada de Adobe Acrobat Sign y obtuvo el estado en curso. La nueva instancia se alojará en la nube de administración pública de Microsoft Azure.
Adobe Document Cloud (servicios PDF & Adobe Acrobat Sign) es la única solución de modernización de documentos digitales que integra la pionera tecnología PDF de Adobe con las aplicaciones de Acrobat y Adobe Acrobat Sign para ofrecer experiencias totalmente digitales a empleados y ciudadanos.
Adobe Creative Cloud ofrece la capacidad para crear y colaborar de forma eficaz con aplicaciones móviles y de escritorio conectadas.
Adobe Captivate Prime permite a los equipos de aprendizaje y desarrollo impulsar experiencias de aprendizaje personalizadas para los empleados y socios de su organización en varios dispositivos.
Adobe Analytics ingiere tráfico de sitios web orientado y ejecuta eficaces reportes y análisis según las configuraciones personalizables.
Adobe Campaign permite a los clientes configurar, gestionar y personalizar campañas de marketing por email.
We're leading the way in FedRAMP-authorised solutions.
Adobe Analytics, Adobe Campaign, Adobe Creative Cloud for enterprise and Adobe Document Cloud are FedRAMP Li-SaaS-authorised solutions. Managed Services for Adobe Connect and Adobe Experience Manager are FedRAMP authorised at the moderate impact level.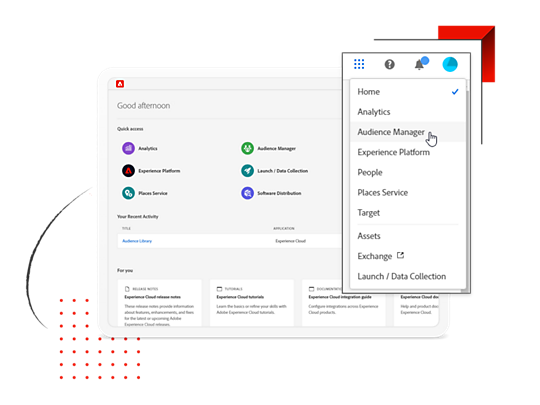 Cloud services are the way of the future.
Adopting a FedRAMP-authorised cloud-based solution helps your agency reduce costs through shared services, empower employees and more easily keep pace with public needs. Managed Services helps you to exceed expectations and deliver experiences that are personal and efficient.
Los CSP de FedRAMP deben cumplir los estándares de seguridad y cuentan con la verificación de evaluaciones de terceros. Este proceso cerciora que las soluciones siempre cumplen los más elevados estándares de seguridad y la mejor calidad.
El mantenimiento de las soluciones se realiza en la nube mediante actualizaciones y copias de seguridad para ahorrar tiempo y reducir el uso y el costo de los recursos de TI internos.
Las soluciones en la nube ya están "en marcha" en comparación con las soluciones locales, que pueden tardar meses en implementar.
Amplía con facilidad a medida que crecen las necesidades operativas y de almacenamiento, y ten siempre una solución actualizada a disposición.
More government-related content
Please make sure that the "dexter.base.react.umd" and "dexter.base.consonantcardcollection" clientlibs have been added to the template's Page Policy