Legislación y política para modernizar la administración pública.
Ayudamos a los dirigentes municipales a aumentar la eficiencia de los flujos de trabajo y a mejorar las experiencias de servicios para los ciudadanos y empleados con nuestra plataforma de experiencia de clientes.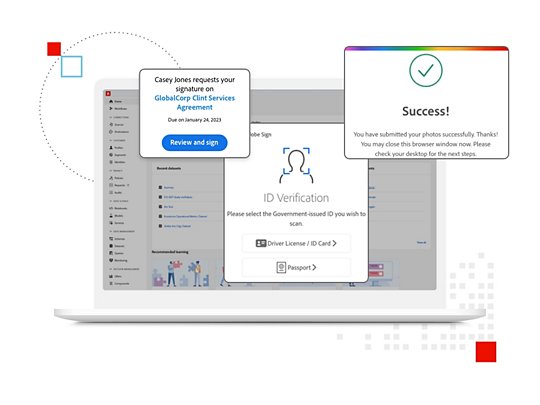 El desafío de modernización de tu agencia
La administración pública está cambiando. Los líderes se esfuerzan por aumentar la eficiencia y mejorar las experiencias para ciudadanos y empleados.
Los legisladores implementaron iniciativas de políticas clave que requieren servicios centrados en los clientes para la era digital y que ofrecen a las agencias el impulso necesario para actualizar:

La orden ejecutiva del presidente sobre la transformación de la experiencia del cliente federal y la capacidad de servicios para reconstruir la confianza en la administración pública implementa servicios sencillos de usar, accesibles, igualitarios, protectores, transparentes y adaptativos.
La Ley de experiencia digital integrada del siglo XXI (ley pública IDEA 115-336) acelera la digitalización de los servicios internos y orientados al ciudadano a la par que coordina los programas de experiencia del cliente bajo el CIO.
Los objetivos de President's Management Agenda and the Cross-Agency Priority (CAP) piden a las agencias que creen experiencias de los ciudadanos que se reflejen en el sector privado prestando servicios federales y experiencias de clientes excelentes, igualitarias y seguras.
OMB Circular A-11 Section 280 — Managing Customer Experience and Improving Service Delivery establece un marco de trabajo de experiencias del cliente para la administración pública federal, así como asesoramiento sobre cómo mejorar de forma eficaz.
El año pasado, la ley Modernizing Government Technology (MGT) Act se apropió de la financiación para respaldar los proyectos de servicios digitales.
Recursos adicionales de legislación y política.
Administración pública para el siglo XXI
Los líderes de la administración pública quieren servicios modernos que cumplan las crecientes expectativas de los ciudadanos y empleados. Descubre cómo las nuevas plataformas digitales pueden ayudar a tu agencia a superar las nuevas expectativas.
Aceleramiento de los servicios digitales con la 21st-Century IDEA.
La nueva ley mejora los estándares y ofrece a las agencias asesoramiento esencial sobre modernización.

"A través de nuestra estable asociación con Adobe, transformamos la forma en que la administración pública trabaja para ofrecer a los ciudadanos servicios más rápidos y eficaces".
Todd Nacapuy
Antiguo Director de Informática, Estado de Hawái
Hawái empodera a los empleados y mejora las experiencias de los clientes con soluciones de Adobe. El estado ahorró 5 millones de dólares en 2 años imprimiendo 24 000 páginas menos al día y reduciendo los tiempos de aprobación de 2 semanas a 2 días.
Casos prácticos de legislación y modernización.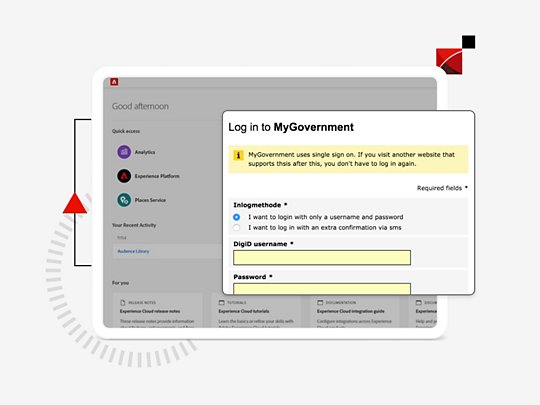 Modernización de sitio web
Capacita a los creadores de contenido con herramientas líderes del mercado que aumentan la eficiencia y mejoran las experiencias de los ciudadanos, organizaciones y empleados de la administración pública por igual. Más información
Modernización de formularios
Acelera y mejora la precisión de los servicios de agencias de misión crítica con formularios para dispositivos móviles, automatización de flujos de trabajo y documentos digitales. Más información
Protege mejor a todos al aceptar las firmas online. Con solo un clic, los ciudadanos, organizaciones y empleados pueden firmar documentos de forma segura. Más información
La comunicación ampliable, puntual y personalizada te ayuda a centralizar tus comunicaciones salientes en todos los canales en una sola plataforma. Más información