Adobe Sensei infuses digital experiences with the power of AI.
Use hundreds of capabilities powered by AI and machine learning across Adobe Creative Cloud, Adobe Document Cloud and Adobe Experience Cloud. With advanced insights, prediction and understanding, our customer data platform lets you personalise experiences to millions of people in milliseconds.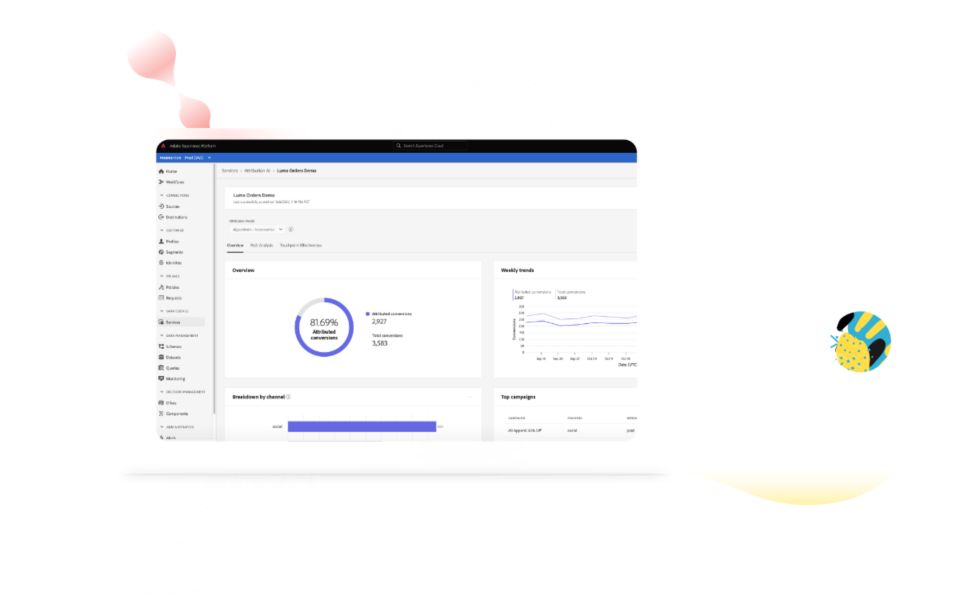 Artificial intelligence and machine learning services
Say goodbye to the complexities of building, managing and operationalising data science. Easily inform, augment and standardise advanced attribution, customer journey management and content into a single unified experience.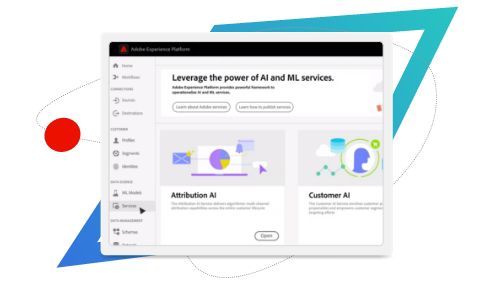 With AI and machines learning services, you can use data to make decisions without being a data scientist.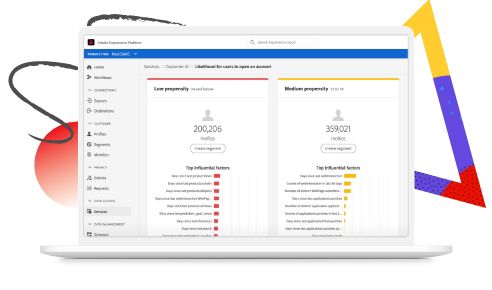 Drive personalised customer experiences across all channels with the power of AI.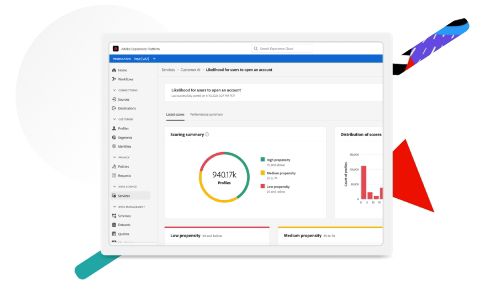 AI uses transparent and explainable data to drive personalised, meaningful, long-lasting experiences.

"It's like a light bulb turns on when our customers realise that we really care about them. And when our message resonates with customers, they care about what we're doing, too."
Steve Schultz
Head of Marketing Technology, Esri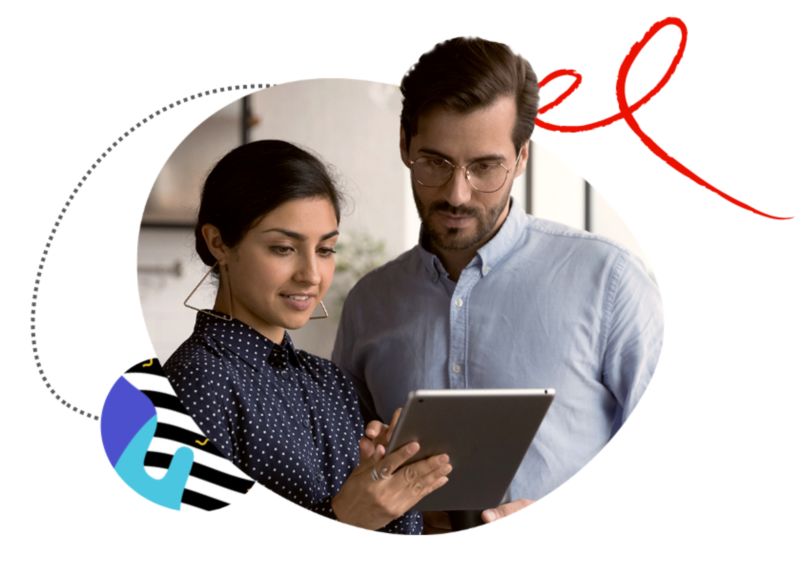 Adobe Sensei is growing the accessibility of artificial intelligence.
Adobe's AI services, powered by Adobe Sensei, are helping solve some of today's biggest digital experience challenges. Learn why over 80 per cent of Adobe Experience Manager customers are using our artificial intelligence capabilities to accelerate their digital modernisation.