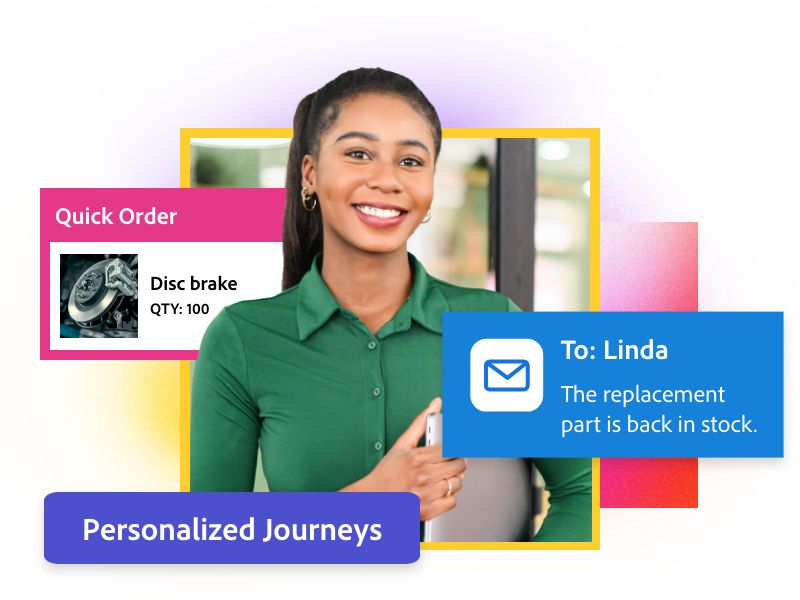 Generic experiences are conversion killers.
Customers are short on time and can only consume so much content at once. In a world where fine-tuned experiences are considered the standard, generic commerce journeys can leave them feeling frustrated. Not offering personalisation affects your customer and will eventually affect your growth.
It's imperative for both B2B and B2C businesses to personalise every moment in the shopping journey to drive conversions. Many can't deliver this type of personalisation due to ageing technology, siloed data or a partial view of the customer. Some don't even know where to start.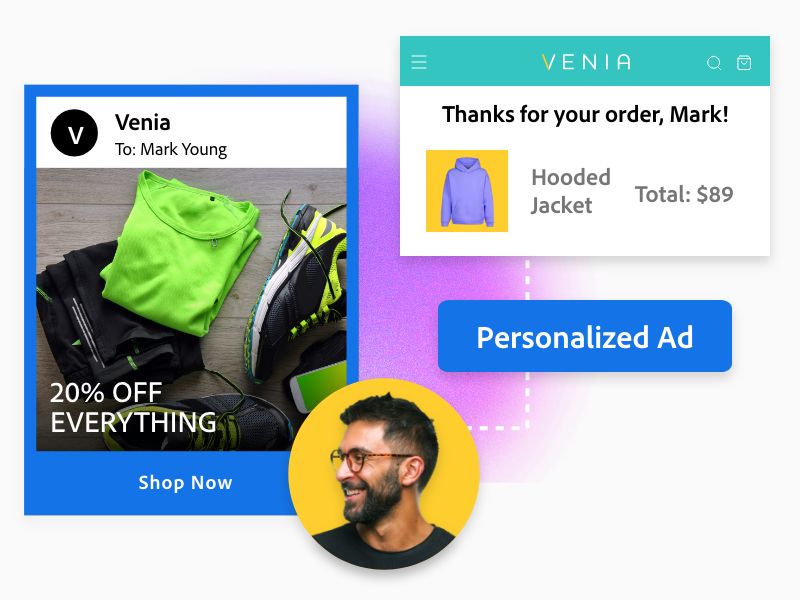 With intelligent, easy-to-use and customisable tools, Commerce has everything you need to personalise each step of your customers' buying journeys. And since 69% of consumers are more likely to purchase when brands offer personalised experiences, it's important to do so.* Use AI-powered features included in Commerce to activate your customer data and personalise product discovery, content and promotions.
Adobe Commerce helps you personalise experiences to increase conversions 10 times and average order values 9 times† with features like:
Use this powerful AI-driven search tool to deliver intelligent search results for B2B and B2C shoppers — fast.
Use AI-ranking algorithms to optimise the product order in search results for each customer.
Offer instant customised product recommendations based on shopper behaviour, popularity and more.
Segment-specific content and promotions
Create rules-based customer segments that trigger targeted content and promotions.
*"Embrace Meaningful Personalisation to Maximise Growth," Deloitte Digital, July 2022 †"Failure to Scale: The State of Personalisation in Retail and Travel," Incisiv and Adobe, July 2021
The stats speak for themselves.
Worldwide brands are growing with Adobe.
Only Adobe has integrations to personalise even more.
Take data out of silos, design personalised journeys and analyse countless tests by adding Adobe Experience Cloud applications, including:
Adobe Real-Time CDP to deliver personalised site content and promotions in real time.
Adobe Target to optimise and test every part of your commerce experience.
Adobe Journey Optimizer to design one-to-one personalised journeys across channels and devices.
Adobe Customer Journey Analytics to better understand your customers' journeys with customised analytics.