Gebruik mobiele kanalen om hechte klantrelaties te creëren en gepersonaliseerde, contextuele interacties te ondersteunen in elke fase van het klanttraject.
Uit het Adobe Digital Trends Report blijkt dat 87% van de leidinggevenden vindt dat klanten gewend zijn geraakt aan 'digital first' door de gebeurtenissen van 2020-2021. Mobiele momenten combineren fysieke en digitale ervaringen, waardoor mobiele marketing belangrijker is voor het klanttraject dan ooit tevoren.
Adobe Journey Optimizer, gebouwd op het Adobe Experience Platform, biedt de voorzieningen die dit alles mogelijk maken.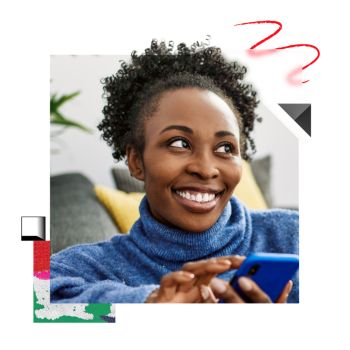 Kijk hoe mobiele marketing werkt.
Berichten ontwerpen
Creëer op één plek berichten voor al je mobiele kanalen met de eenvoudige drag-and-drop-functie.
Push-meldingen
Voeg tekst en rich media toe aan je meldingen om de interactie te verbeteren.


Sms-berichten
Creëer gepersonaliseerde sms-berichten met één-op-één-aanbiedingen in campagnes en trajecten.
In-appberichten

Personaliseer in-appberichten op basis van klantprofielkenmerken, de geschiedenis van het appgebruik en de locatie van het apparaat.
Op locatie gebaseerde triggers

Trigger acties op basis van verschillende kenmerken van je klanten, waaronder de huidige locatie.


Omnichannel orkestratie
Combineer geplande marketingcampagnes om klanten te benaderen met real-time één-op-één-berichten in één klanttraject. Beide soorten interacties kunnen worden getriggerd op basis van de acties van de klant, zijn locatie, of hij wordt toegevoegd aan of verwijderd uit een segment, en andere factoren.
Kom meer te weten over de geavanceerde orkestratie van klanttrajecten met Journey Optimizer.