Toon klanten de juiste aanbieding, ongeacht wanneer, waar en hoe ze interactie met je merk aangaan.
Tijdens het klanttraject worden klanten overspoeld door aanbiedingen – via e-mails, tekstberichten, websites, direct mail, mobiele applicaties, interacties met callcenters, enzovoort.
Met de service voor beslissingsbeheer van Adobe Journey Optimizer kunnen merken een gepersonaliseerde beste alternatieve aanbieding voor individuele klanten creëren, beheren en bepalen met behulp van een real-time klantprofiel, centraal aanbiedingenbeheer en op regels gebaseerde en intelligente besluitvorming.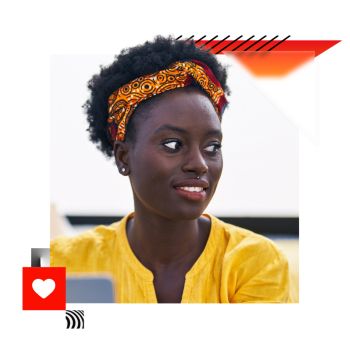 Kijk hoe real-time besluitvorming werkt.
Eén bron van waarheid
Baseer beslissingen op het real-time klantprofiel van Adobe, waarin bedrijfs-, klant- en contextuele data zijn samengevoegd.


Intelligente rangschikking

Ontwikkel en gebruik AI-gestuurde rangschikkingsstrategieën die unieke bedrijfsdoelen personaliseren of optimaliseren.
 
Dynamische rangschikkingsformules
Maak aangepaste rangschikkingsformules met dynamische scripts via de querytaal voor profielen van Adobe.
 
Omnichannel
Toon aanbiedingen tijdens het hele klanttraject, van e-mail en web tot mobiele apps en callcenters, enzovoort.
 
Headless API's
Gebruik API's voor batchgewijze en real-time besluitvorming om rechtstreeks toegang te krijgen op elk oppervlak, scherm of contactpunt met internetverbinding.
Dynamische geschiktheidsregels
Maak geschiktheidsregels voor aanbiedingen of groepen aanbiedingen op basis van gedrag, segmentlidmaatschap en real-time profieldata.
Eén-op-één personalisatie
Individualiseer aanbiedingen met dynamische content en objecten met behulp van Handlebars.


Ingesloten assets
Koppel aanbiedingscontent vanuit Adobe Experience Manager Assets Essentials.
 
Berichten ontwerpen
Gebruik een gebruiksvriendelijke drag-and-drop-ontwerptool voor berichten met kant-en-klare sjablonen, opgemaakte tekst en codevrij ontwerp.
 
Tags en verzamelingen
Genereer statische of dynamische verzamelingen aanbiedingen en beslissingen met behulp van tagging- en groeperingsfuncties.
Kom meer te weten over de geavanceerde orkestratie van klanttrajecten met Journey Optimizer.