ADOBE COMMERCE, AANGESTUURD DOOR MAGENTO
Bereid je voor op de toekomst met een omnichannel verkoopplatform dat flexibel, schaalbaar en verbonden is..
Adobe Commerce is een softwareproduct voor omnichannel commerce dat dynamisch, flexibel en volledig uitbreidbaar is. Dankzij de headless cloudarchitectuur en speciale tools, zoals Adobe Developer App Builder, kun je eenvoudig commerce-ervaringen schalen en integreren op alle digitale contactpunten – zelfs op contactpunten die nog moeten worden uitgevonden.
Volg een rondleiding van Adobe Commerce
Ontdek hoe onze toekomstbestendige commerce-technologie, ons wereldwijde partnerecosysteem en de marktplaats voor uitbreidingen je bedrijfsomzet kunnen verhogen.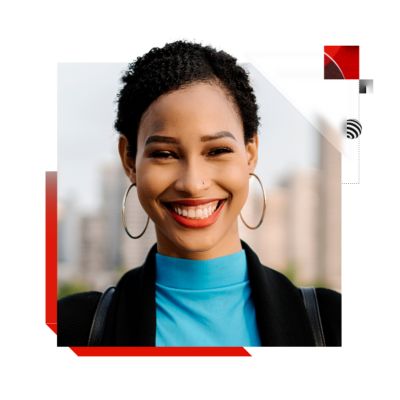 Maak je digitale-commercebedrijf toekomstbestendig.
Bij de meeste verkoopplatforms krijg je een webwinkel en verschillende verwachte services, maar niet de slagvaardigheid om in real-time op data te reageren of de mogelijkheid om een echt compleet verkooptraject te bieden dat met je bedrijf kan meegroeien. Nog minder platforms zijn in staat om eenvoudig nieuwe klantervaringstechnologie te integreren als er nieuwe kanalen ontstaan en de verwachtingen veranderen.
Om zowel nu als in de toekomst echt boeiende en naadloze commerce-ervaringen op alle contactpunten te kunnen bieden, heb je een dynamisch commerceplatform nodig dat open, uitbreidbaar en schaalbaar is. Een platform dat je team in staat stelt te reageren op veranderende markten en bedrijfsprioriteiten en dat je ook elke klantervaring laat personaliseren – waar ter wereld je klanten zich ook bevinden.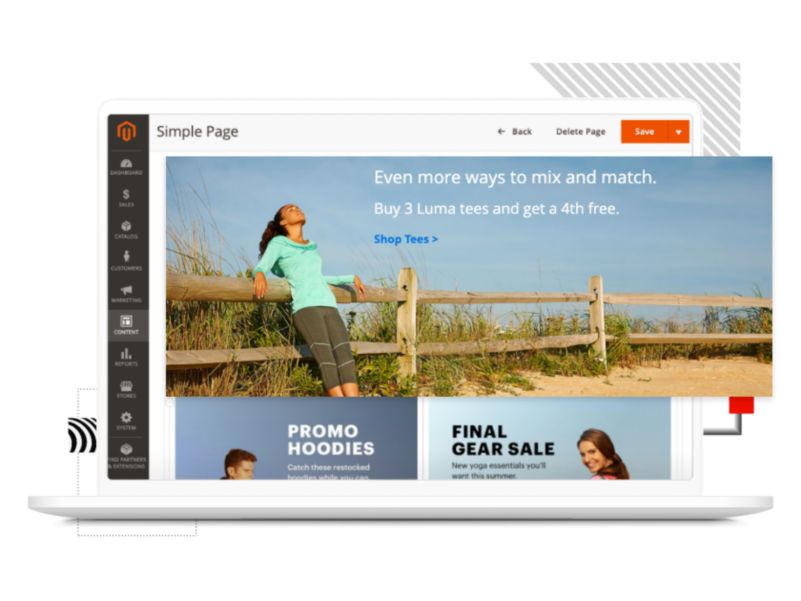 Dankzij de cloudgebaseerde schaalbaarheid, de modulaire kern en de mogelijkheden voor headless commerce groeit Adobe Commerce gewoon met je mee. Je kunt snel nieuwe merken en productcatalogi integreren, multitenant-webwinkels voor meerdere regio's implementeren, en verbonden, multichannel ervaringen creëren die eenvoudig kunnen worden aangepast aan wereldwijde markten, bijvoorbeeld dankzij de kant-en-klare valuta- en taalvoorzieningen. En dat alles vanaf één platform.
 
Headless, op API's gebaseerde flexibiliteit
Breid je technologiestack uit en integreer oplossingen van Adobe of derden via API's, zodat teams snel klantervaringen kunnen creëren en in elk kanaal en op elk apparaat kunnen inzetten, zonder al te veel afhankelijk te zijn van IT.

Cloudgebaseerde schaalbaarheid
Schaal eenvoudig op als je productcatalogus groter wordt, dankzij een gelaagde cachebare architectuur en een Global Reference Architecture waarmee je snel extra webwinkels in meerdere landen kunt opzetten.
Uitbreidbare modulaire kern
Gebruik een verzameling op zichzelf staande modulefuncties en de grootste marketplace voor commerce-uitbreidingen om producten, aanbiedingen en services af te stemmen op klanten waar ook ter wereld.
Onbeperkte frontend-flexibiliteit
Kies een traditionele, gekoppelde webwinkel, een niet-gekoppelde hybride optie in PWA Studio of ga volledig headless om digitale ervaringen op maat uit te bouwen met krachtige API's.
Adobe Developer App Builder
Een veilige, serverloze tool om de terbeschikkingstelling en schaling van computer-, opslag- en CDN-resources te beheren, waardoor ontwikkelaars snel bedrijfsapplicaties en gebeurtenisgestuurde, real-time integraties kunnen bouwen. Door de API-mesh kun je zelf de gewenste functionaliteit samenstellen, zodat je eenvoudig services kunt toevoegen, upgraden en vervangen.
Gartner heeft Adobe voor het zesde achtereenvolgende jaar uitgeroepen tot leider in digitale commerce.
Lees in het rapport 2022 Gartner Magic Quadrant for Digital Commerce waarom steeds meer bedrijven Adobe voor commerce kiezen.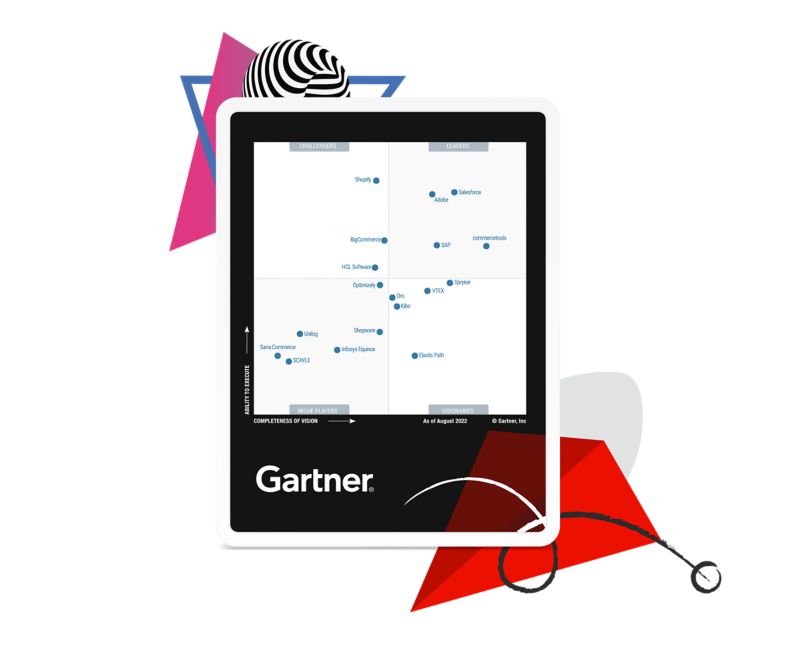 Meer informatie over opschalen en uitbreiden met Adobe Commerce