Media- en entertainmentdoelgroepen staan nu in de belangstelling.
Zet een schijnwerper op het leveren van contextuele, relevante ervaringen voor elke doelgroep door je benadering van gebruikersdata en profielmanagement samen te voegen met Adobe Experience Cloud.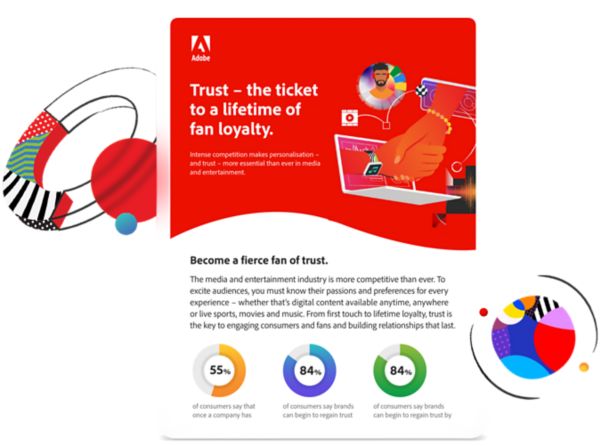 Enthousiaste fans komen voort uit vertrouwen.
Bekijk deze infographic Trust — The Ticket To A Lifetime Of Fan Loyalty en ontdek waarom vertrouwen essentieel is voor de interactie met consumenten en langdurige relaties. 
Laat je publiek versteld staan met personalisatie.
Ontdek hoe je de aandacht van publiek, fans en leden trekt en vasthoudt in 2022 Digital Trends – Media and Entertainment in Focus.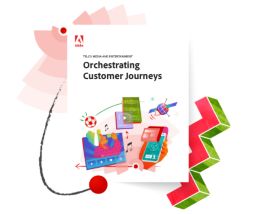 Maak een einde aan verloop van leden met de beste klanttrajecten.
Lees Orchestrating Customer Journeys in Telco Media and Entertainment en ontdek hoe je met gepersonaliseerde klanttrajecten kijkers, fans en leden kunt werven.
Bekijk hoe media- en entertainmentbedrijven uitstekende ervaringen creëren.
Please make sure that the "dexter.base.react.umd" and "dexter.base.consonantcardcollection" clientlibs have been added to the template's Page Policy