Now, product teams can tap insights from across the entire customer journey.
Only Adobe lets you combine all your data from every channel into one interface for real-time, omnichannel analysis and visualization. With all that data at your fingertips, you can make better decisions with a holistic view of your business.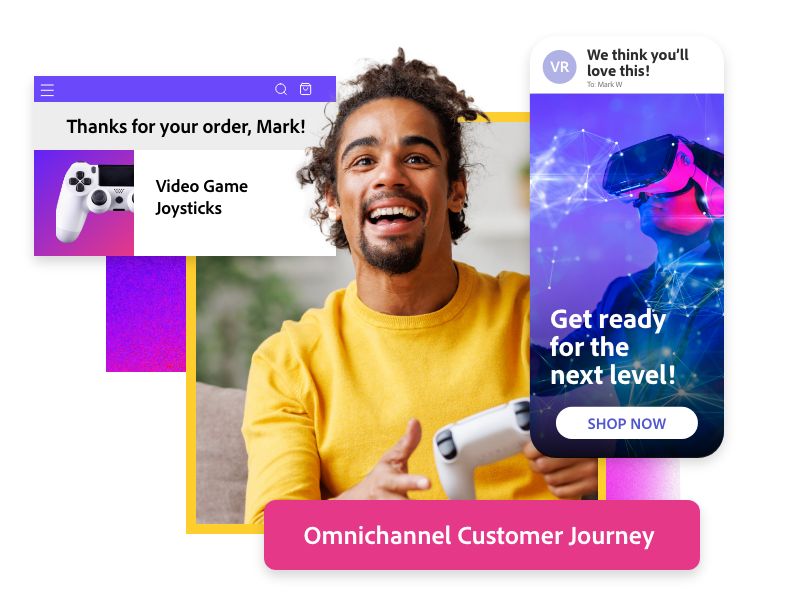 Are you delivering the brand experience customers expect?
Customers only see one brand. They don't see the difference between digital products and marketing channels. They expect one personalized experience across all touchpoints. They expect the mobile app to know which pages they were browsing on desktop, which email ad they clicked on, and which items they purchased in store.
As the number of digital products continues to grow across new devices and mediums, brands cannot afford to design and innovate in silos. Product teams need to understand how their product works with other touchpoints in the customer experience to meet their business goals.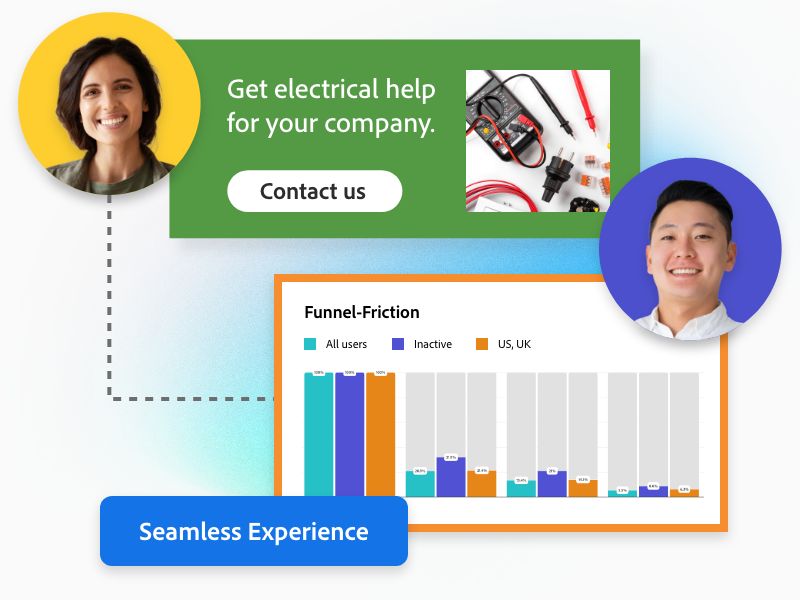 Adobe Product Analytics lets product teams to look beyond their data silo to understand the complete customer journey. With industry-leading guided analyses, product teams can quickly self-serve their data needs, saving time and leading to more data-driven product decisions. Now, product teams can understand how their users interact with marketing campaigns, social media, call centers, emails, and in-store materials. And they can do it in a matter of seconds. They don't have to wait weeks for a data scientist to run complex SQL queries anymore. These new workflows will help product teams quickly uncover hidden insights into the complete customer journey.
See how omnichannel insights get put to work.
A Party of 3: Insights for Analysts, Marketers & Product Teams
Discover how unified workstreams, data, and customer profiles enable product teams to partner closely with their marketing and customer experience counterparts to coordinate and deliver more personalized experiences across all channels.