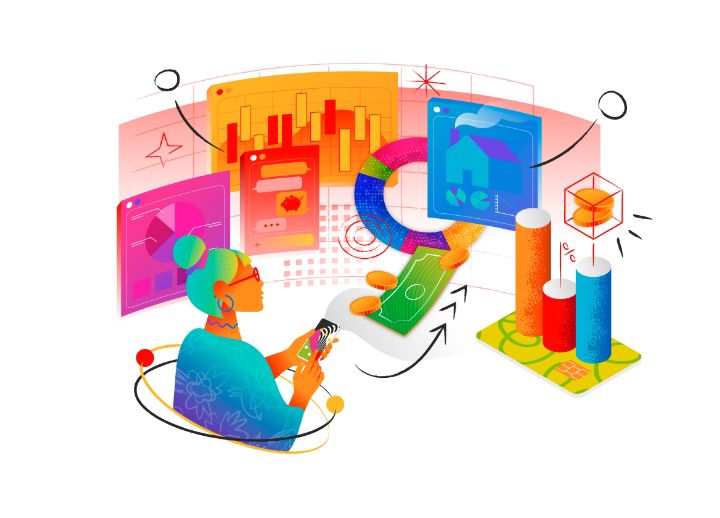 Adobe para serviços financeiros
Personalize cada experiência financeira.
As empresas do setor de serviços financeiros devem redefinir as experiências dos clientes por meio de personalização em escala. Ao fornecer experiências hiperpersonalizadas que são contextuais, inteligentes e seguras, sua empresa pode atender a todas as necessidades do cliente no momento mais relevante. Como a Adobe pode ajudar. 
Conquiste confiança com conteúdos consistentes e personalizados em cada ponto de contacto.
Leia o relatório da Adobe de 2022 para saber mais.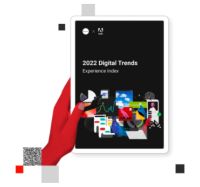 Tendências digitais de 2022: serviços financeiros em foco
Saiba como as organizações de serviços financeiros estão acelerando a adoção digital para alcançar a personalização em escala.
Necessidades estratégicas para uma personalização de sucesso em escala.
Três pilares estratégicos, incluindo gerenciamento simplificado de dados, gestão de conteúdo empresarial e jornadas dos clientes, impulsionam a criação de experiências hiperpersonalizadas. Adotar esses princípios ajuda a unificar suas fontes de dados e aplicar esses insights em tempo real para atender às necessidades individualizadas em todos os canais, o tempo todo.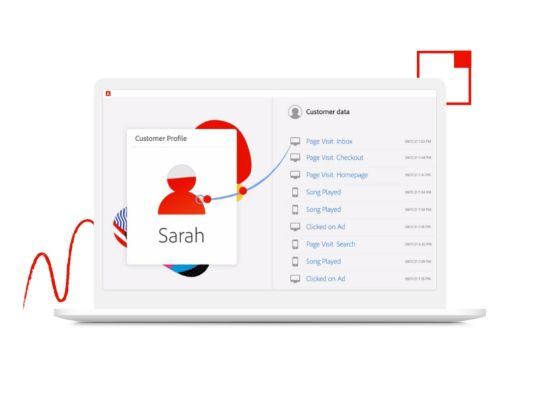 Gerenciamento simplificado de dados: coloque os insights do cliente para trabalhar.
Coletar insights relevantes de uma grande quantidade de dados de clientes pode se tornar complicado. Unificar as fontes de dados de sua organização pode ajudar a reunir, interpretar e aplicar insights para acelerar a entrega de experiências de serviços financeiros que se conectam em um nível pessoal.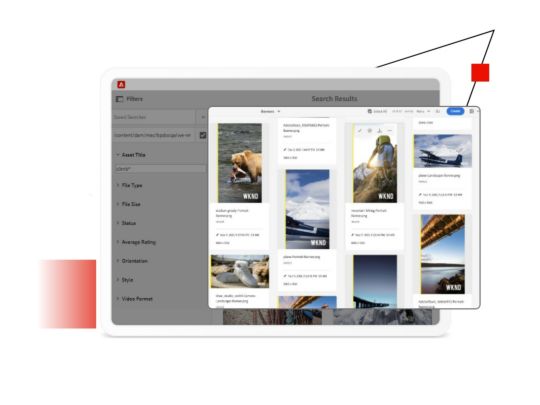 Gestão de conteúdo empresarial: proporcione experiências personalizadas com mais rapidez.
O tamanho e a complexidade das empresas de serviços financeiros complicam a criação e a entrega de conteúdo significativo. Ao focar o processo de criação de conteúdo, seus profissionais de marketing podem oferecer experiências personalizadas a indivíduos em qualquer canal, no momento certo.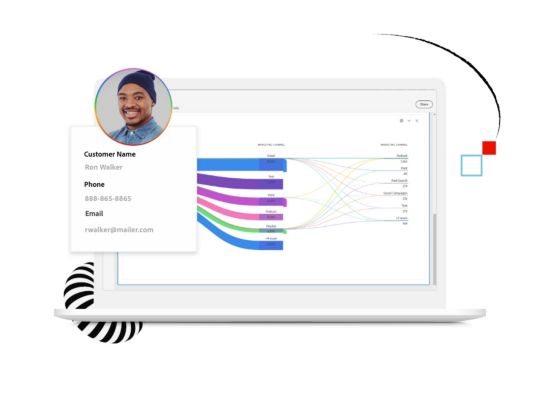 Jornadas do cliente: experiências personalizadas para cada usuário.
As instituições financeiras devem estar preparadas para atender às mudanças das necessidades dos clientes. Fornecer consistentemente experiências relevantes e hiperpersonalizadas durante toda a jornada do cliente ajuda as pessoas a alcançar resultados significativos e as faz voltar.
Please make sure that the "dexter.base.react.umd" and "dexter.base.consonantcardcollection" clientlibs have been added to the template's Page Policy
Vamos unir o físico ao digital
Descubra 6 estratégias para unir os aspetos físicos e digitais das finanças dos seus clientes.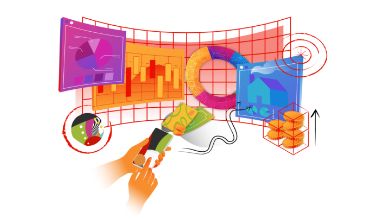 Adapte a CX financeira com plataformas de dados.
Os clientes querem personalização, sobretudo nos serviços financeiros. Saiba como utilizar uma plataforma de dados de cliente para unificar dados aumenta a lealdade.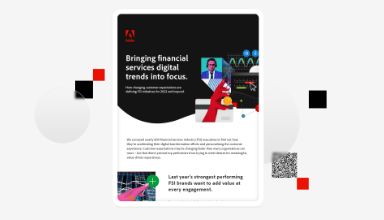 5 formas de os serviços financeiros superarem as expectativas dos clientes.
Leia o infográfico Bringing FSI Digital Trends Into Focus para saber porque é que os melhores se focam em exceder as expectativas dos clientes com experiências significativas.
Please make sure that the "dexter.base.react.umd" and "dexter.base.consonantcardcollection" clientlibs have been added to the template's Page Policy
Antecipe os momentos importantes e forneça experiências do cliente relevantes

Para fornecer experiências relevantes, você precisa de uma maneira mais inteligente de unificar os dados do cliente e agir de acordo com eles, ajudando a entender melhor seus clientes e personalizar cada experiência. Descubra como podemos ajudar.

Como os serviços financeiros criam relações digitais.
Leia 2022 Digital Trends — Financial Services in Focus.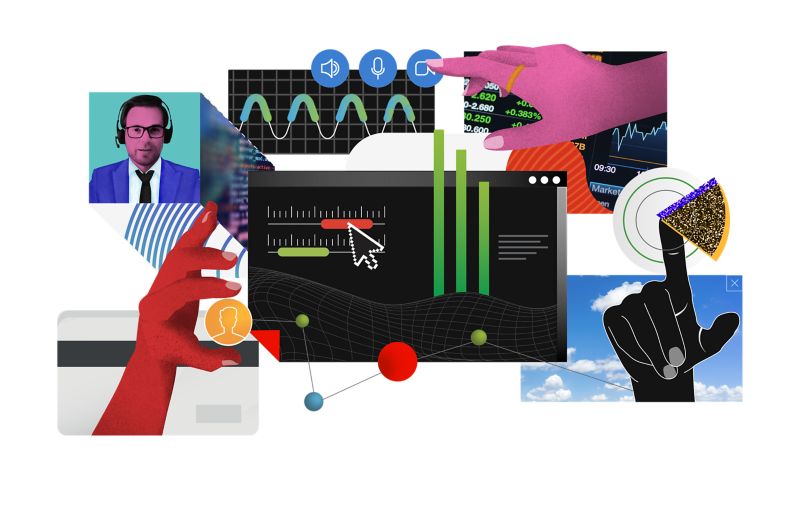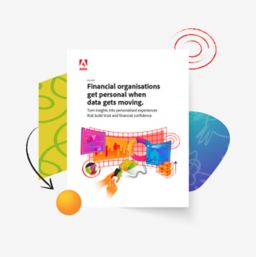 4 elementos chave para o sucesso na personalização.
Leia Bringing Financial Organizations Get Personal When Data Gets Moving para saber qual o impacto das interações digitais na construção da confiança financeira.
Ajude mais os seus clientes com as respetivas necessidades financeiras, ao melhorar a forma como recolhe e utiliza os dados.
Quer precise de expandir a variedade de fontes que pode utilizar, aprofundar a análise que realiza, melhorar segmentos dos quais tira partido ou caso pretenda ter perfis unificados de clientes, tire partido das estatísticas em toda a sua organização e adote uma abordagem mais personalizada.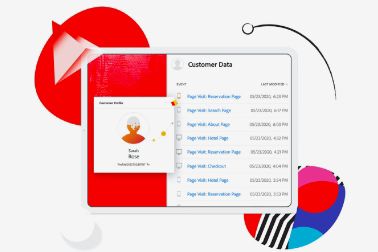 Os conteúdos de boa qualidade estão no cerne de uma boa personalização nos serviços financeiros.
Desde a criação de conteúdos à gestão de conteúdos e fluxos de trabalho Ser capaz de criar e gerir conteúdos, em ritmo acelerado, é crucial para satisfazer as necessidades financeiras e em constante mudança dos clientes.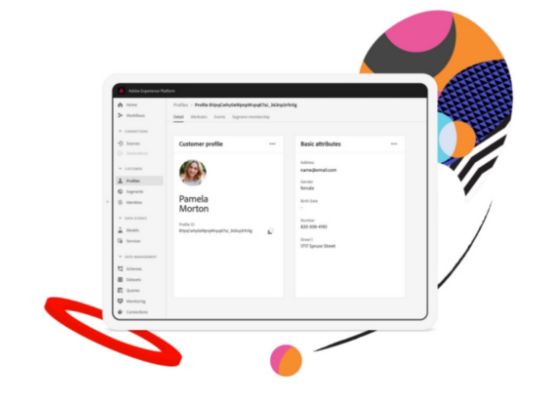 Ajude os seus clientes a satisfazer as respetivas necessidades financeiras no canal que preferem.
À medida que os clientes continuam a recorrer ao digital para gerir e satisfazer as respetivas necessidades financeiras, é mais importante do que nunca permitir que escolham o canal e proporcionar-lhes ótimas experiências, na altura certa, no local certo.
Saiba mais sobre o sucesso dos nossos clientes em serviços financeiros.