Media och underhållning som personaliserats för en publik på en person.
Sätt varje individuell supporter, varje prenumerant och varje målgrupp i strålkastarljuset med sina egna mycket personaliserade upplevelser genom att skaffa en enhetlig metod för data, profilhantering, innehåll och resor med Adobe Experience Cloud.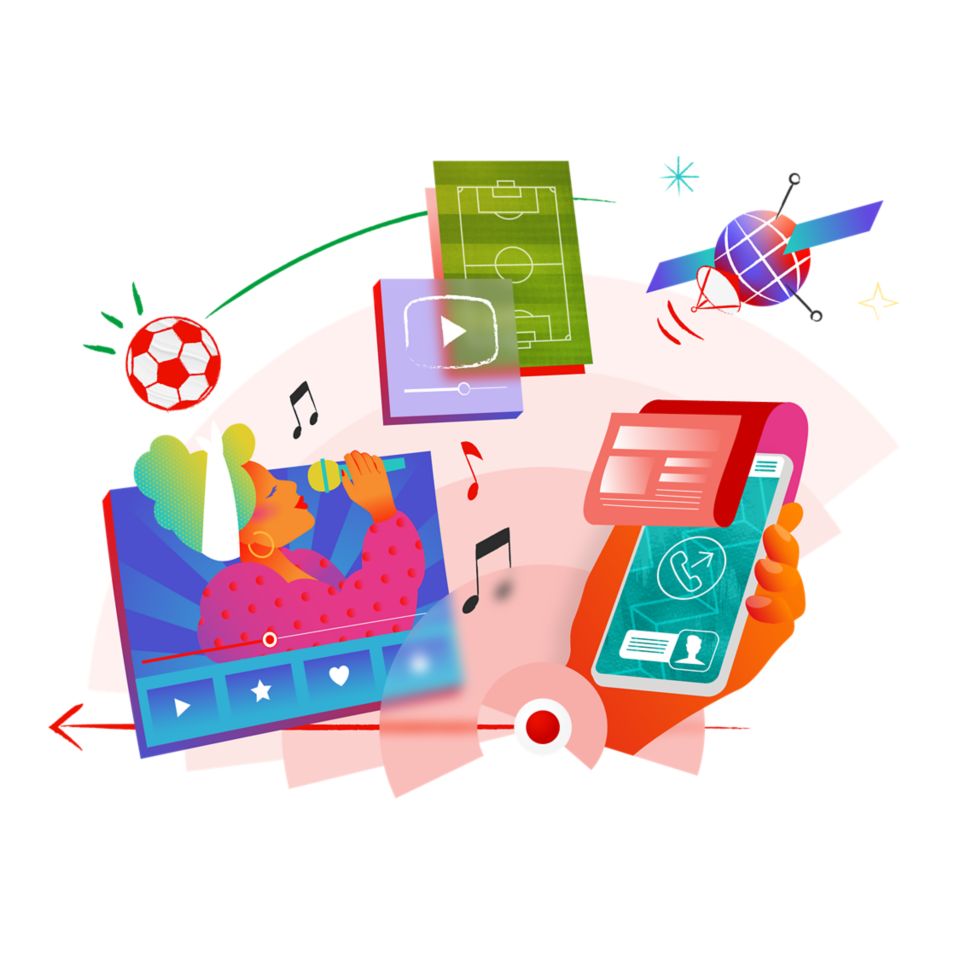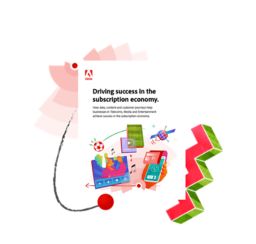 Rätt innehåll vid rätt tidpunkt ‒ tack vare data. 
Läs Success through customer engagement in the subscription economy – gör skillnad med datadrivet innehåll och datadrivna upplevelser på kontaktytor. 
Ge kunderna en hyperpersonaliserad upplevelse som är redo för bästa sändningstid.
Från att föreslå den bästa romantiska komedin att strömma på myskvällen till att tipsa rätt sportentusiast om rätt säsongsbiljettspaket – er målgrupp förväntar sig personaliserade upplevelser under de viktiga ögonblicken. Adobe levererar kraftfulla lösningar som kopplar ihop era målgrupper, supportrar och prenumeranter med de medie- och underhållningsupplevelser de uppskattar mest.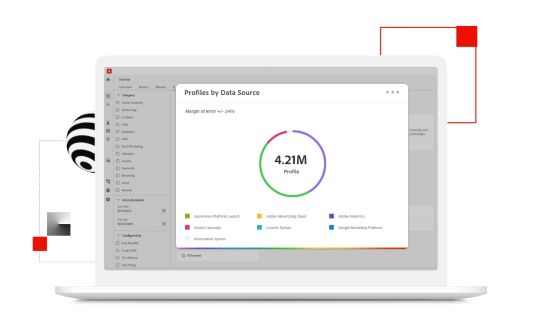 Samlade profiler för personaliserade underhållningsupplevelser.
För att skaffa – och behålla – kundernas uppmärksamhet behöver ni lämna de isolerade upplevelserna och skaffa en taktik som personaliserar dem. Genom att samla kontoprofiler med hjälp av förstahandsdata och AI kan ni skapa kompletta underhållningsupplevelser som är personaliserade på individnivå för er målgrupp.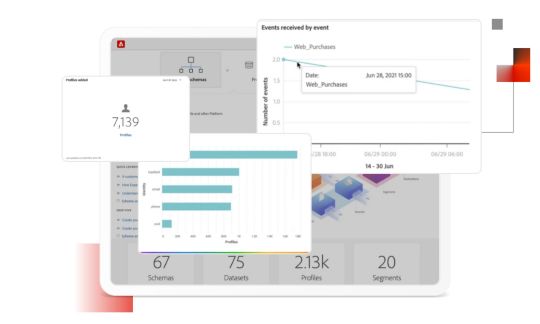 Aktivera data och innehåll tillsammans för maximal effekt.
Alla stora medieproducenter vet att det mest entusiastiska kundengagemanget kommer från innehållet av högst kvalitet. Adobe kan hjälpa till att effektivisera vältajmad, riktad distribution till era supportrar och målgrupper, samt hela processen för innehållsskapande från början till slut inom organisationen.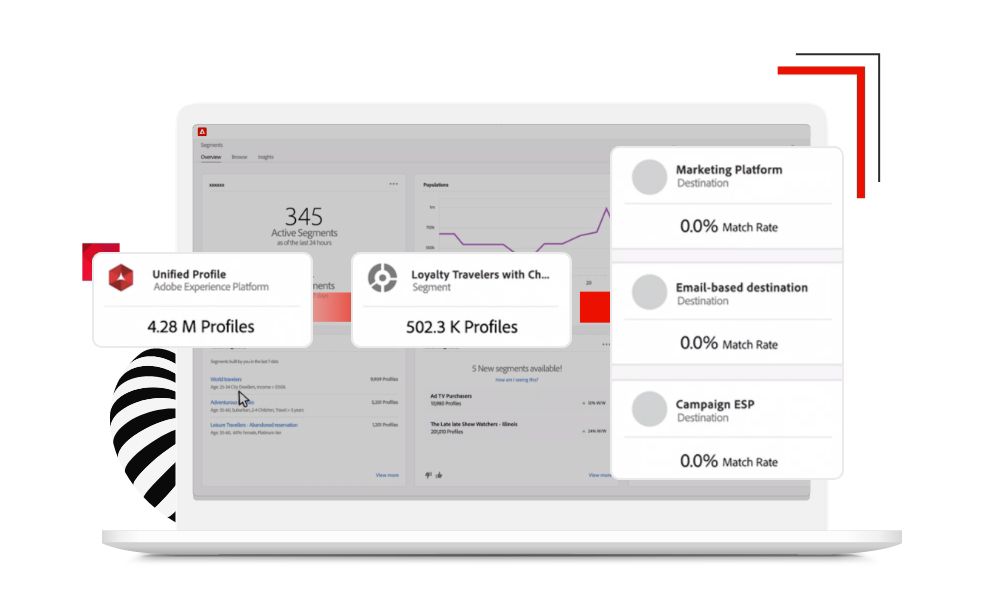 Dataaktivering i realtid för nästa generations personalisering.
Det bästa medie- och underhållningsengagemanget sker i ögonblicket. Skapa de rätta resorna för att nå var och en av kunderna i er databas vid exakt rätt tidpunkt för verklig personalisering i stor skala.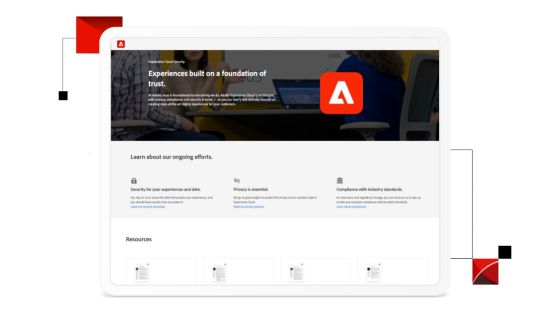 Erbjud engagerande upplevelser som baseras på förtroende och säkerhet.
Snabbhet och flexibilitet ligger till grund för goda kundupplevelser, men det gör även förtroende och datasäkerhet. Erbjud personaliserade medie- och underhållningsupplevelser till ännu fler kunder med Adobe Experience Platform, som prioriterar säkerhet, integritet och regelefterlevnad så att ni kan fokusera på att ge målgruppen meningsfulla upplevelser.
---
Stora personaliseringslösningar för media och underhållning.
Please make sure that the "dexter.base.react.umd" and "dexter.base.consonantcardcollection" clientlibs have been added to the template's Page Policy
Kommande attraktioner: se vart media- och underhållningsbranschen är på väg.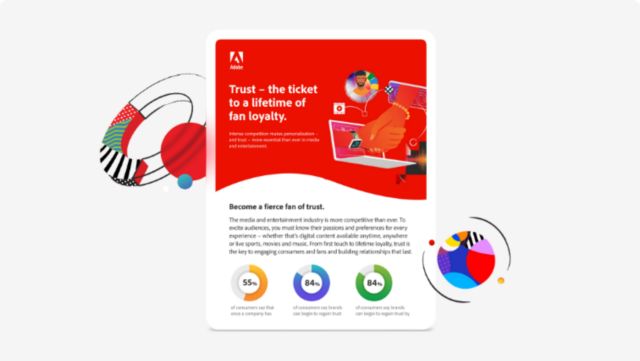 Förtroende skapar entusiastiska fans.
Ta en titta på denna infografik Trust – The Ticket To A Lifetime Of Fan Loyalty och upptäck varför förtroende är nyckeln till att engagera kunderna och skapa varaktiga relationer.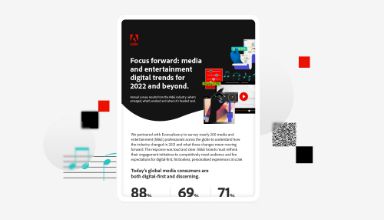 Upptäck de senaste digitala trenderna inom media och underhållning.
Ta reda på vad som krävs för att fånga målgruppers, fans och prenumeranters uppmärksamhet det kommande året och i fortsättningen.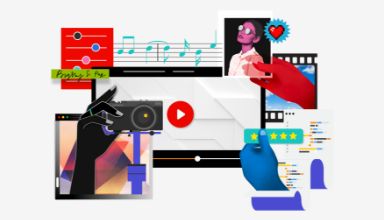 Imponera med personalisering.
Ta reda på vad som krävs för att fånga och behålla målgruppernas, fansens och prenumeranternas uppmärksamhet i rapporten 2022 Digital Trends — Media and Entertainment in Focus.
Underhåll och engagera era målgrupper. Vi kan hjälpa er.
Det är enkelt – era kunder vill bara ha en bra upplevelse. Se hur Adobe Experience Cloud kan hjälpa er att uppfylla och överträffa förväntningarna inom er bransch – besök vår resurssida för media och underhållning.