Stay ahead of the curve with industry-leading AI services.
AI Services by Adobe Sensei blends the creative power of generative AI and integrated workflows to help marketers accelerate innovation and deliver the exceptional experiences customers deserve.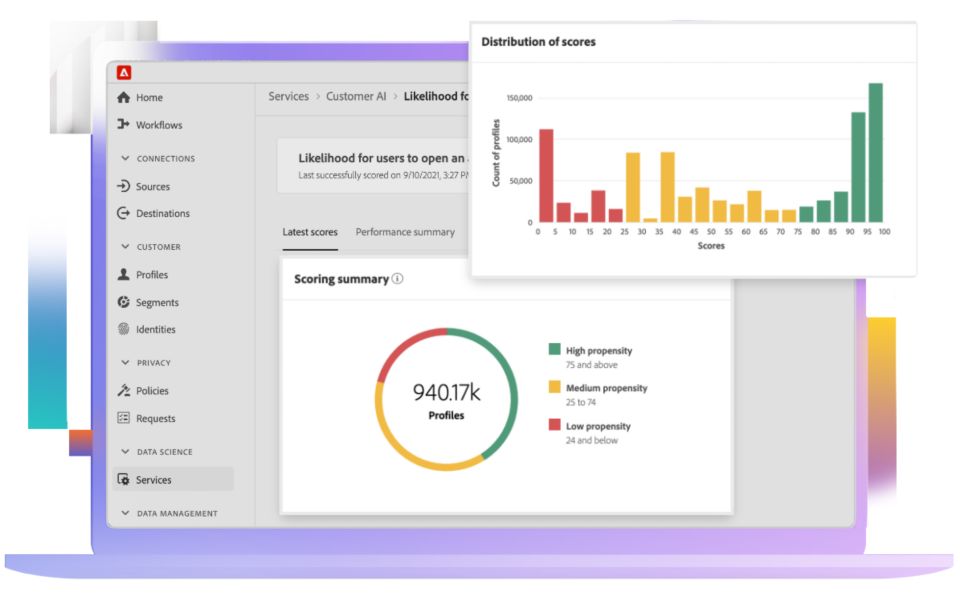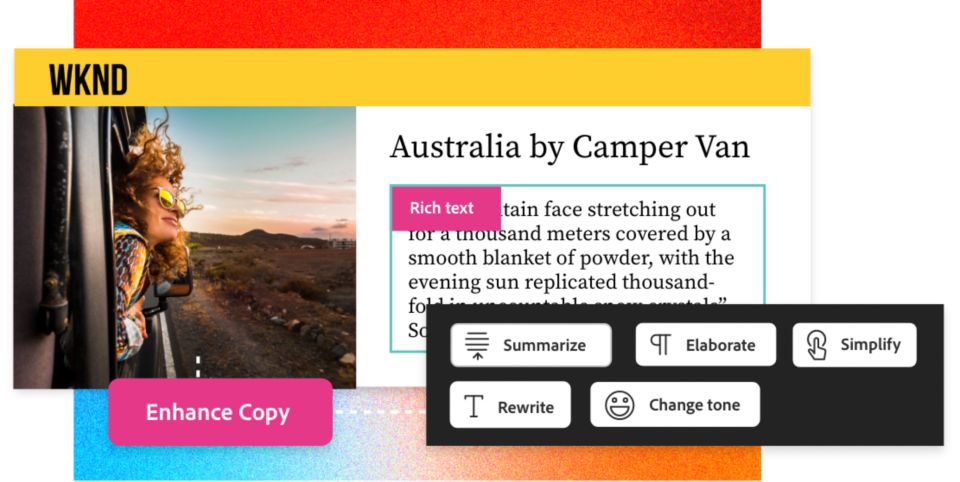 Experience speed and scale with Adobe Sensei GenAI.
At Adobe, we're always innovating to support your business growth. That's why we're excited to introduce you to Adobe Sensei GenAI — our generative AI for Adobe Experience Cloud. It's your co-pilot to help you to connect with more customers. Use it to generate personalised content and copy, humanise your conversational experiences and create audiences and journeys — all with exponential productivity.
Better customer experiences — start to finish.
Our advanced AI features transform your data into actionable insights, AI-generated content and automated workflows to help marketers achieve ROI faster and discover new ways of connecting with customers.
Improve teams creative velocity of ideation with AI-driven experiences.
Create and iterate dynamic content and harmonise messaging for consistency.
Better understand customers' interests and needs and personalise experiences to the right audiences.
Patented data privacy tools
Give teams the insights they need while ensuring customer preferences and regulatory policies.
Smarter delivery. Better results.
Experience-focused AI makes it possible for marketers to conquer the impossible — meeting customers where they are with a thoughtful experience to keep them coming back. Here's how AI in Adobe Experience Cloud helps teams predict customer behaviour, generate meaningful campaigns and ensure a better return on every marketing investment.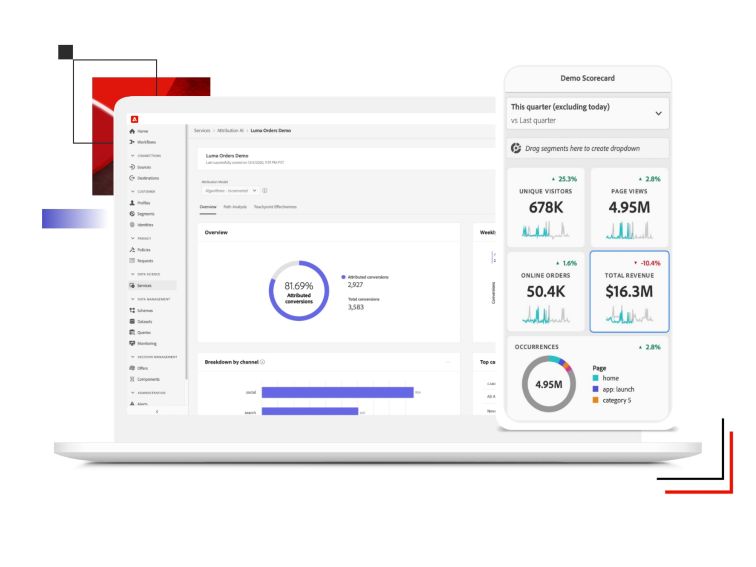 Let AI mine the data and deliver insights.
Tracking every digital interaction is impossible. Use AI to cut through the noise by surfacing the right insights to know what to deliver, understand what's working and quickly activate campaigns with a higher chance of conversion.
 
Advanced marketing measurements. Quantify the incremental impact of all marketing activities across business and campaign goals and effectively forecast, plan and optimise return on marketing investments Mix Modeller. Learn more
 
Deep customer insights. Discover unique insights at the individual level to improve audience segmentation to better personalise and activate across hundreds of destinations in Real-Time CDP. Learn more
 
AI-powered analytics. Get a closer look at your customers and understand the cause and effect along the customer journey in Customer Journey Analytics. Learn more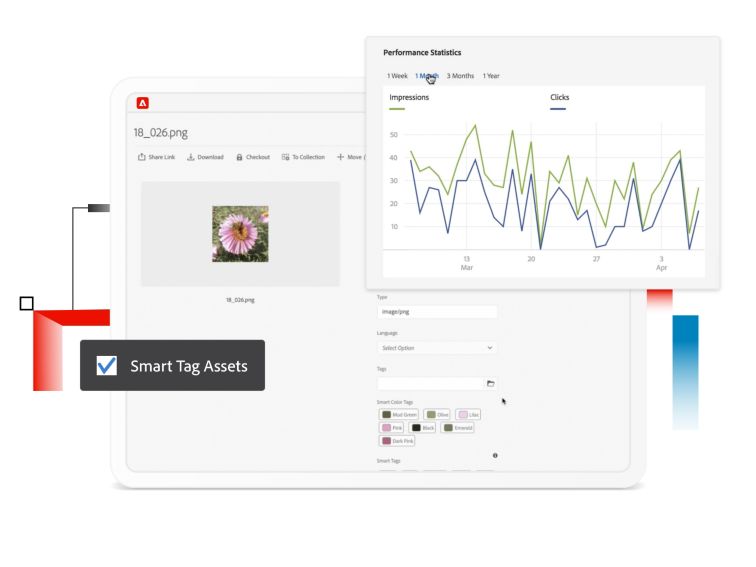 CONTENT AND COLLABORATION
Content, collaboration and smart commerce.
AI-driven content intelligence lets you streamline cross-team content workflows, repurpose top-engaged content, create and deliver impactful personalised experiences that inspire action in Experience Manager Sites. Learn more
 
Sophisticated asset intelligence. Reduce manual metadata entry with AI-fuelled tagging technology in Experience Manager Assets that learns relevant keywords and brand attributes to make searching your site easier. Learn more
 
Personalised commerce experiences. AI-driven product recommendations and live search results in Adobe Commerce, as well as real-time views of your customers' search behaviours, let you deliver relevant shopping experiences that improve conversion and retention. Learn more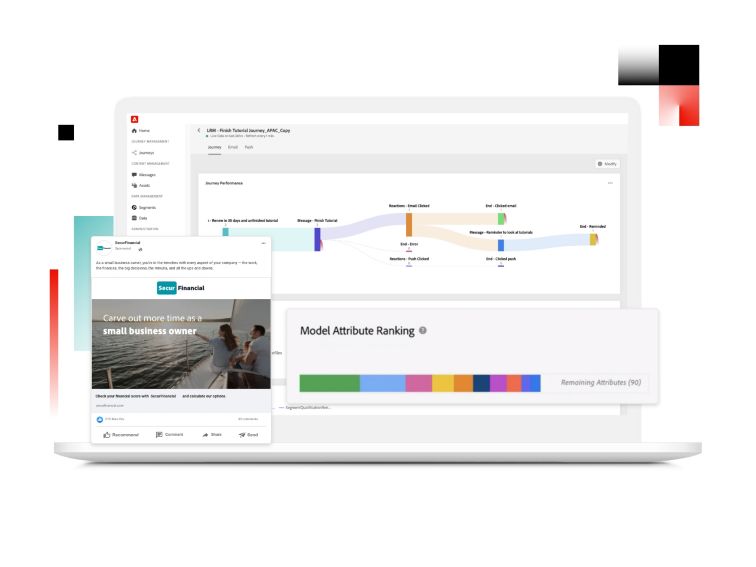 From email campaigns to social polls, Adobe's advanced predictive insights let you design end-to-end journeys based on customer behaviours and engagement preferences. AI helps you to find and target high-value customers, retain existing ones and optimise experience delivery to improve campaign ROI.

AI customer experience optimisation. Built in AI to optimise experiences inside customer journeys in Adobe Journey Optimizer by predicting each individual's engagement preference. Learn more
Predictive lead and account scoring. AI tools in Adobe Real-Time CDP predict how leads and accounts will likely move through the buyer journey, helping B2B marketers focus on the right prospects. Learn more
 
Robust marketing automation. Embedded AI in Adobe Marketo Engage helps your marketing teams instantly connect, inspire and retain customers through advanced lead nurtures and content trigger features. Learn more
 
Expedited testing. Embedded smart features in Target make your life easier with AI-driven guidance on the right experience and optimising delivery for every individual customer — no matter where in the journey. Learn more



"We've learnt that customers in the propensity score range of 90 to 100 converted three times higher than average — that's a 3x higher conversion rate."
Steve Schultz, Head of Marketing Technology, Esri