Update pages using our in-context WYSIWYG interface. Drag-and-drop components, easy-to-use keyboard shortcuts, visual search, and reusable content make building and publishing pages faster and easier.
---
The easy way to edit web pages is here.
More often than not, web page editing involves working around a host of bells and whistles that only add visual clutter. Back-end editing doesn't immediately tell you what your edits are going to look like. Switching back and forth between the page being edited and the published version also can be a frustrating — and confusing — time sink.
In-Context Editing lets you easily see what your edited page will look like, with less visual clutter. With the WYSIWYG approach, just drag and drop components, edit them in one place, choose assets such as video to add to your layout, and move them around to easily and quickly visualize your final published page. You can also undo edits with keyboard shortcuts and add security controls for pages. Plus, you can make any type of content into components, which you can then put together as an experience. This gives you the flexibility to create any experience for any audience — all in context.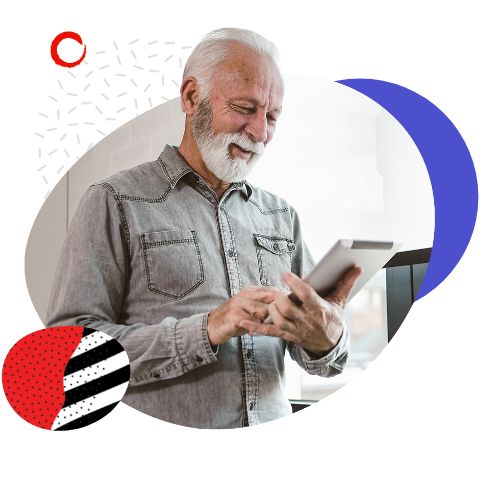 Quickly manipulate the content you want — copy, images, video — using easy and powerful drag-and-drop techniques.
Edit content blocks in a live copy environment and move components around to achieve precisely what you want for copy and design.
Change any type of content into a component. Then, put components together to create an experience in context, giving marketers and authors tremendous capability to create any experience like blogs, forms, comments, carousels, UGC, and more.
Learn more about in-context editing in Adobe Experience Manager Sites.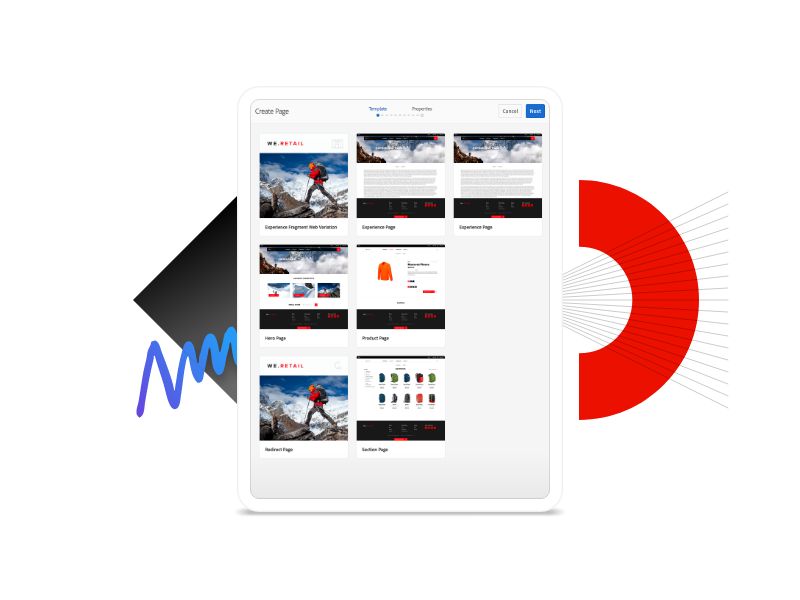 See how easy it is to create, edit, and publish pages on your website in our Help section. 
Walk through the cool tools you can use to easily edit and publish web pages in our Help section.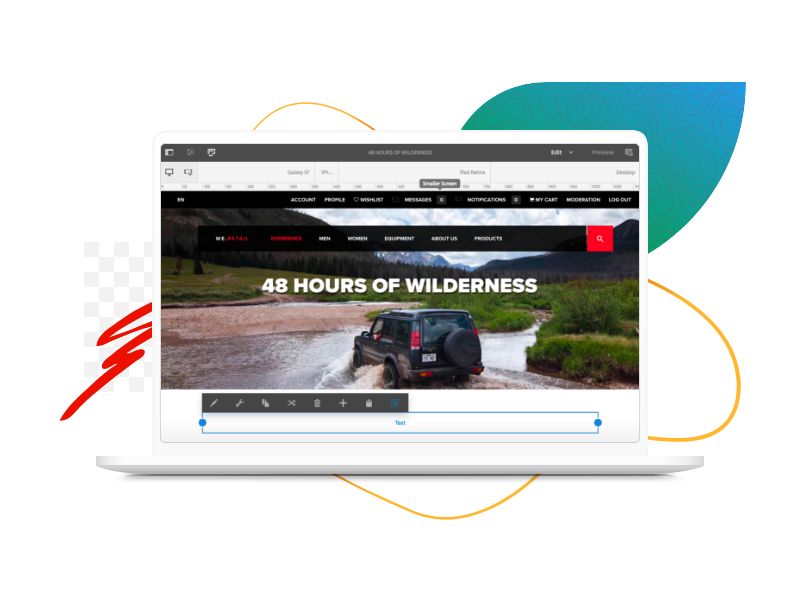 Page-independent text and media make it easy to reuse copy and digital assets without having to cut and paste or rewrite content.

Edit and manage single-page applications (SPAs) built on open-source frameworks like React and Angular with the same drag-and-drop editor you use for websites.
Let developers query content using GraphQL with an API to access just the content they need in apps to reduce network requests and improve the app experience.